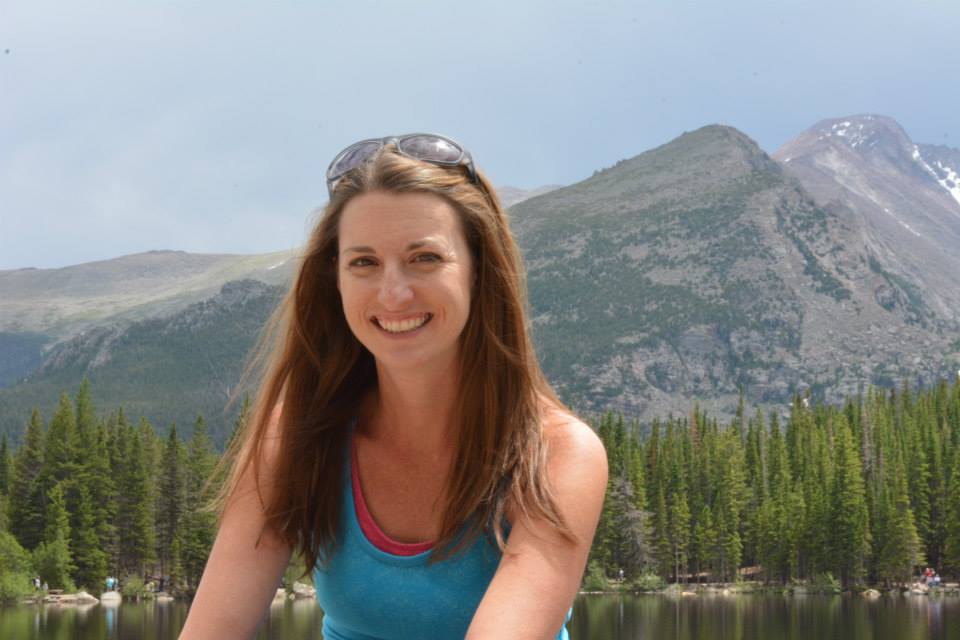 Ginny Rushing
Owner & Lead Teacher, Georgia
Ginny was born in North Carolina and raised in Kentucky and Ohio, before returning to North Carolina to attend high school and college. After earning bachelor's degrees in elementary education and psychology from Meredith College, Ginny taught elementary school in North Carolina and Texas. Ginny ultimately landed in Georgia and began SparkPoint Innovations, the company which brings the Big Canyon Balloon and Orbit Earth Expo in-school science programs to schools in Georgia, North Carolina, South Carolina, Texas, and Minnesota. Ginny is married and lives in Alpharetta, Georgia with her two sons, two stepsons, and an ill-behaved geriatric beagle. In her free time, she enjoys being outdoors, hiking, and reading.
Tracy Custer
NC & SC Lead Teacher & Regional Manager: Orbit Earth Expo
Tracy is a lifelong resident of North Carolina, growing up in and around Winston-Salem. Upon her graduation from North Forsyth High School, she was awarded the NC Teaching Fellows scholarship. She attended Elon College, earning her Bachelor's degree in Elementary Education. She began her teaching career in the Charlotte-Mecklenburg School system. During eighteen years in the public schools, Tracy worked in five schools and two school systems. She spent five years as a school librarian and earned her Master's degree in Library & Information Science from UNC-Greensboro. By far, her favorite part of her career has been working for SparkPoint Innovations. Tracy is married and has two teenagers, one cat, one dog, and one bearded dragon. She is an active volunteer in the Girl Scouts Hornets Nest Council. She also volunteers regularly for the Humane Society of Cabarrus County.
Rachel Morris
Texas Lead Teacher & Regional Manager: Big Canyon Balloon
Rachel Morris was born and raised in Nashville, TN. After getting married and moving to Texas, she received her Associate degree from Kilgore College and Bachelor's in Education from the University of Texas at Tyler. After obtaining her teaching license and moving to Arkansas, her teaching career began. She has taught 9 years in the public school system first grade through fourth grade and also in the Gifted and Talented classroom. While teaching, she earned her Master's in Education and a Master's in Gifted Education from Arkansas State University. As a mother of two children and a teacher, she knows the importance of educating our youth and creating life-long learners. Rachel has a passion for learning that she shares with as many people as possible. With the Big Canyon Balloon, students can discover a passion for science and the world around them.
Lydia White
Texas Regional Manager & Lead Teacher: Orbit Earth Expo
Lydia was born and raised in Abilene, Texas. She graduated with a BA from the University of North Texas and received her teaching certificate from St. Mary's University. While she was pursuing her teaching certification, she worked for SeaWorld in the Education department as their Sleepover Manager. Lydia taught third grade for nine years for Northside Independent School District in San Antonio, Texas. At that point, she decided to become a stay-at-home mom to her three children. She enjoys hanging out with her kids, her husband, and their dog.
Catherine Walker
MN Regional Manager & Lead Teacher: Orbit Earth Expo
Catherine Walker's family settled in southeast Iowa in time for her to finish growing up. She graduated with distinction from Iowa State University with a B.S. in mathematics, completing the teacher education program. Catherine has provided freelance bookkeeping, office management, and communications support for local small businesses, including editing two books on international business communication. Her teaching experience includes ten years instructing Earth Science, Physical Science and Geometry courses at a homeschool cooperative as well as classes for Kaplan ACT Test Prep. Catherine and her husband of 25 years have three children; both college-age daughters are pursuing STEM degrees. If she had her way, Catherine would have a lot more time to go camping and hiking. She also enjoys collecting rocks, cooking, reading, and playing with her bearded dragon.
Amy Cooley
Georgia Support Teacher: Orbit Earth Expo & Big Canyon Balloon
Amy was born in Tennessee, spent most her youth in Alabama, and then graduated high school in Texas.  She graduated from the University of Oklahoma. She began her teaching career with Sylvan Learning Centers working with students ages 6 to 18 on math and reading. Wanting to be in the classroom, she then taught middle school math in Texas and Maryland. She also taught college math in North Carolina. Amy joined SparkPoint Innovations 2 years ago. She now lives in Cumming, GA with her husband and three children. In her free time, she enjoys watching her kids in their activities, college football, movies, and antagonizing her cat, Mavis, with a laser pointer. 
Holly Girten
Georgia Lead Teacher, Orbit Earth Expo
Holly started her teaching career in Denver, Colorado after attending the University of Northern Colorado and obtaining a Bachelors degree in Elementary Education. She taught First Grade for five years specializing in Math & Science. After meeting her husband and enjoying lots of Colorado activities, they relocated to Atlanta, GA with their sweet mutt, Tucker. Holly taught 2nd grade for three years while working on her Masters Degree of Teaching and Learning. Now she enjoys coming into schools and sharing her Passion about science with studens in a Big Memorable way with Orbit Earth Expo. She currently lives in Brookhaven with her one year old daughter Emma, Tucker the dog, and husband Brian. In her free time she likes trying new healthy recipes, hiking, and planning new adventurous travels. 
Laurie Henry
Creator: Big Canyon Balloon & Orbit Earth Expo
Laurie Henry is a 20+ year teaching veteran, having taught preschool through high school science, as well as spending time as a district elementary science coordinator. Laurie was named District Teacher of the Year in 2006 for McKinney ISD, and received awards including radio station KLAK Teacher of the Month and MetLife Technology Teacher of the Month. In 2008, Laurie formed Trinity Science Solutions LLC utilizing her patented and unique inflated teaching models. The Big Canyon Balloon, a 15ft tall, 40ft wide inflated canyon model has wowed students to new levels of understanding of earth science while Orbit Earth Expo, her space science program, highlights a 16ft realistic globe and 4ft moon to recreate the relationships between the earth, moon, and sun. With her kid speak program curriculum, Laurie impacts students across Texas in a way that makes these difficult concepts come to life, leaving a lasting, score raising impression. Laurie also spends time leading professional development, creating challenging science games, and other science related pursuits. She is a wife to Joe, a mother to Cory and Cody, a watercolor and alcohol ink artist, and a student of nature.
Katie Ezell
SparkPoint Marketing Support
Katie was born and raised in North Carolina. She graduated from Appalachian State University with a bachelor's degree in Geography.  After working in Geographic Information Systems, Engineering, and Cadastral Mapping fields for 13 years, she now lives in Conover, NC with her husband and son. Katie loves football, hiking, and taking her son on fun adventures.