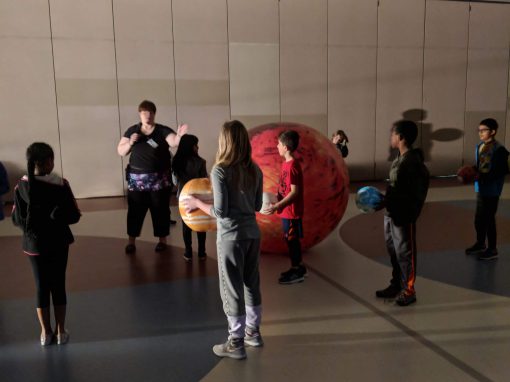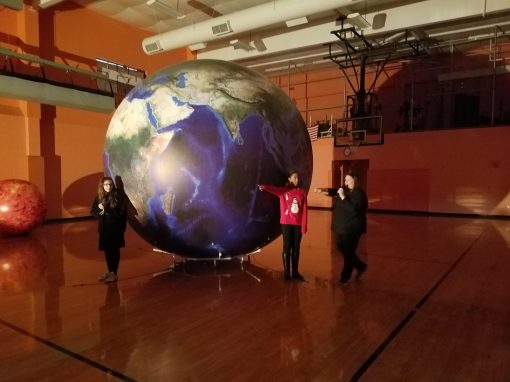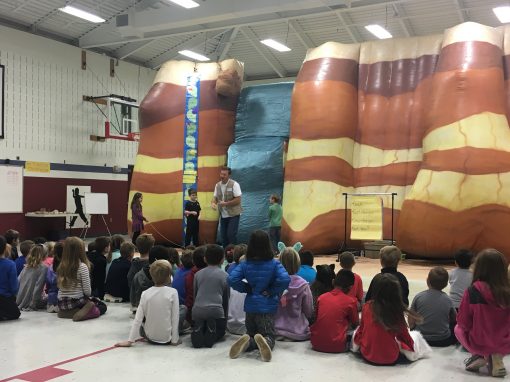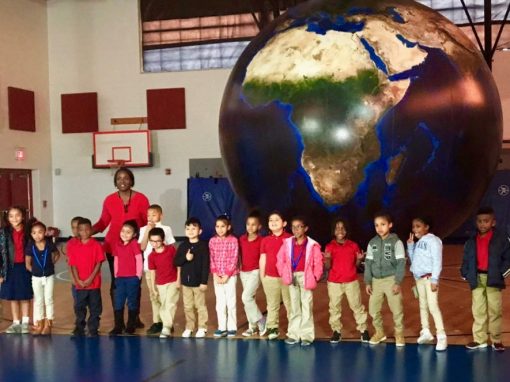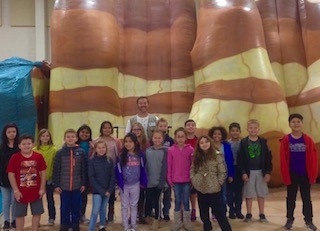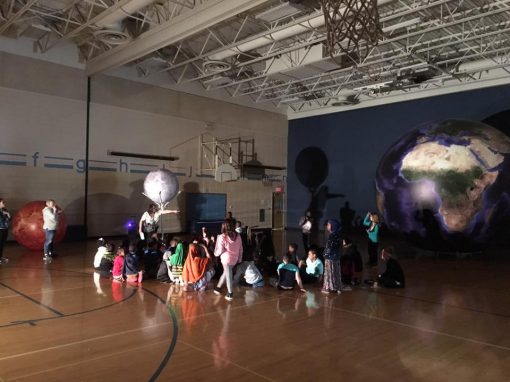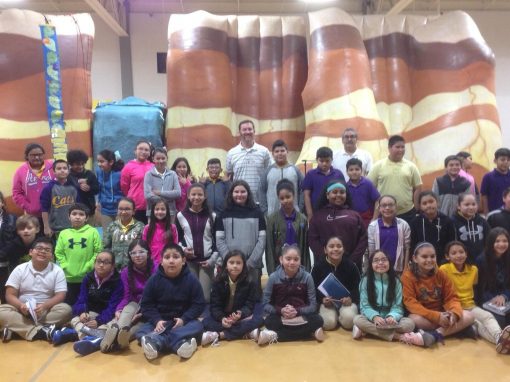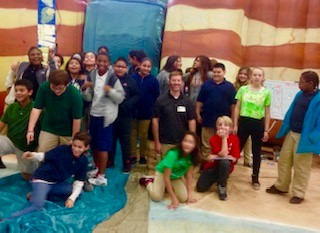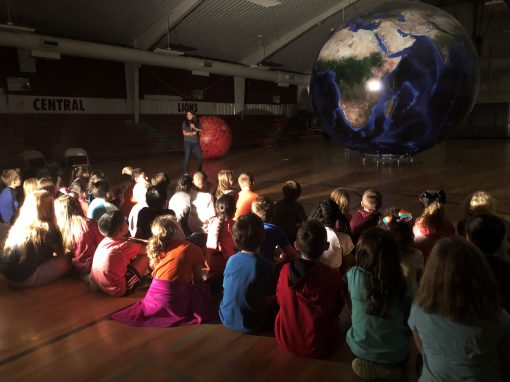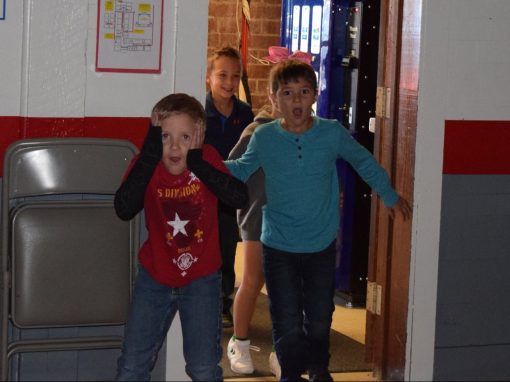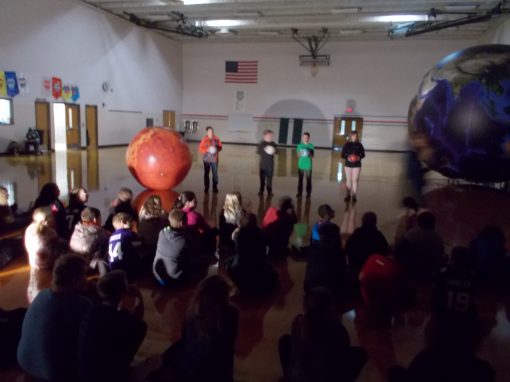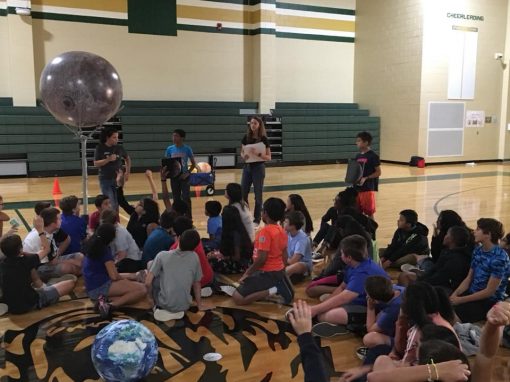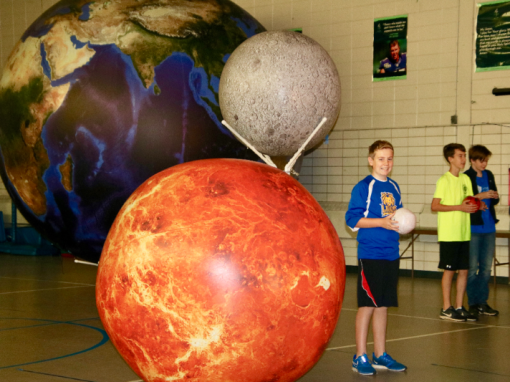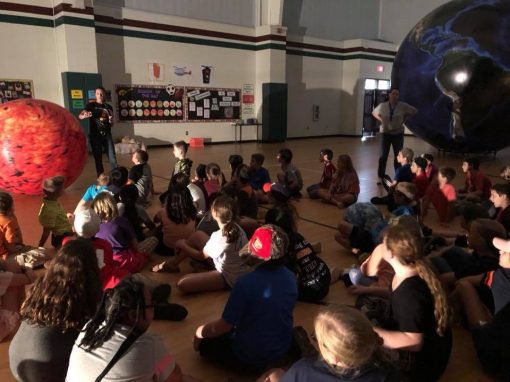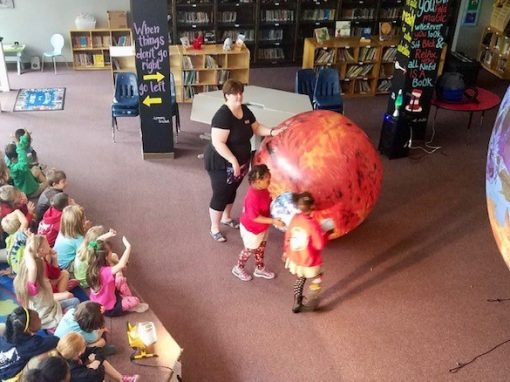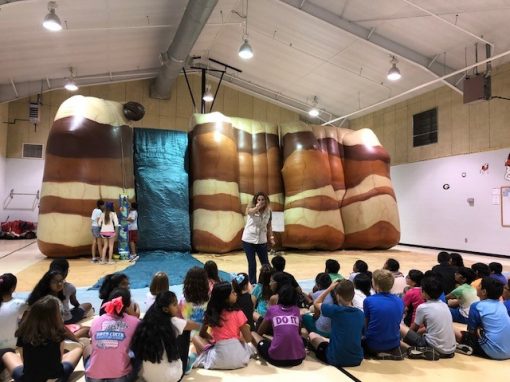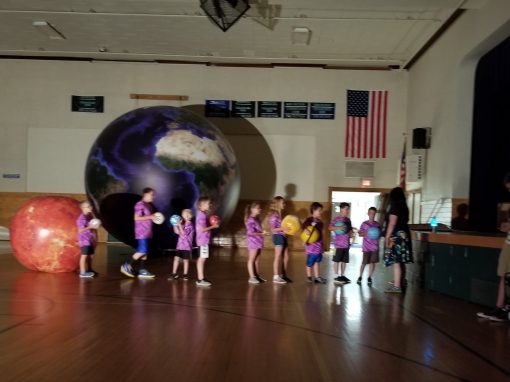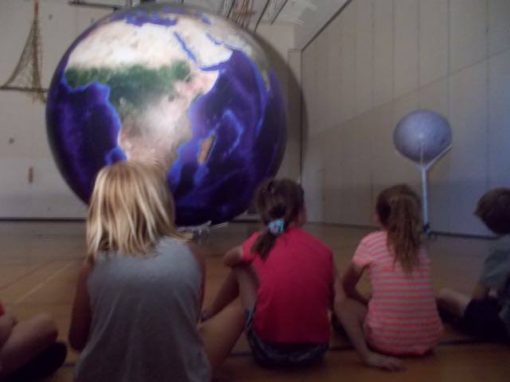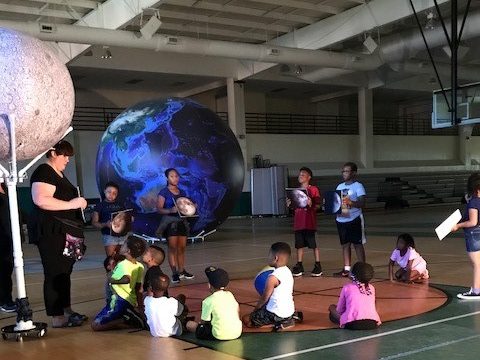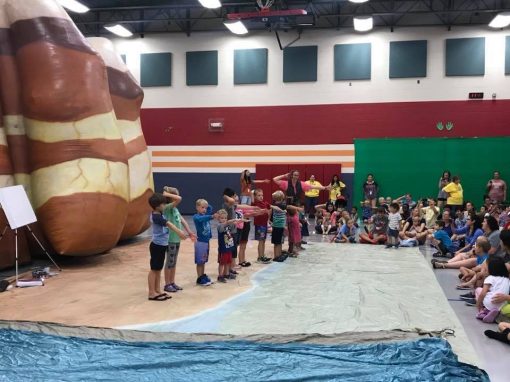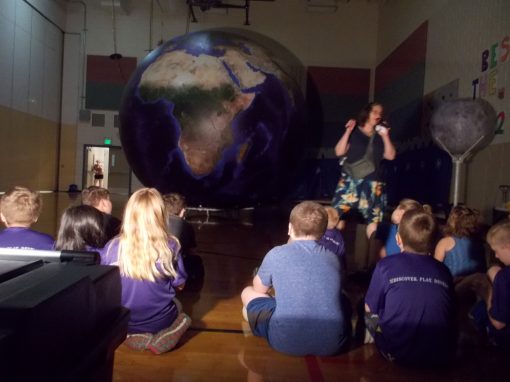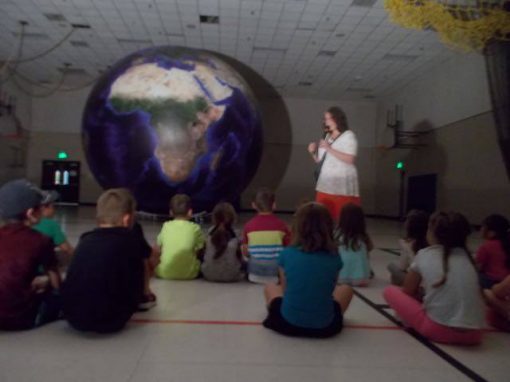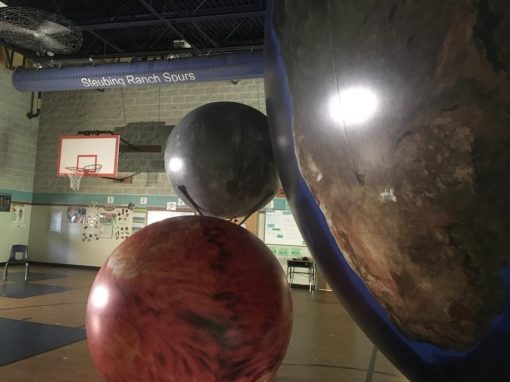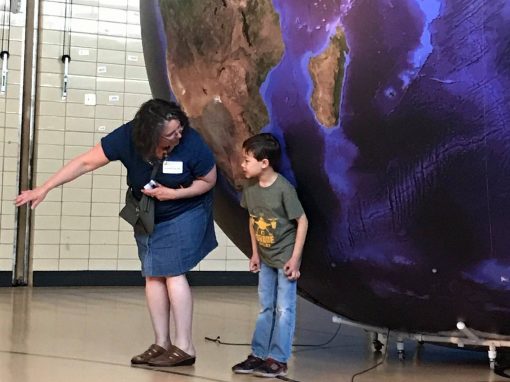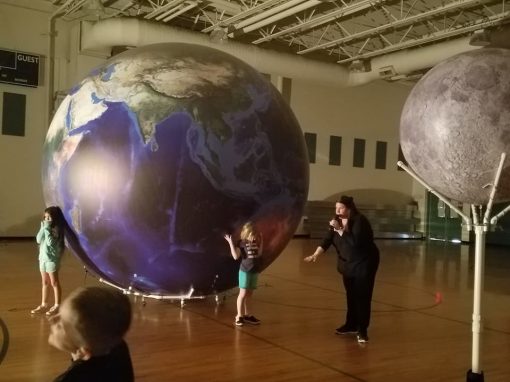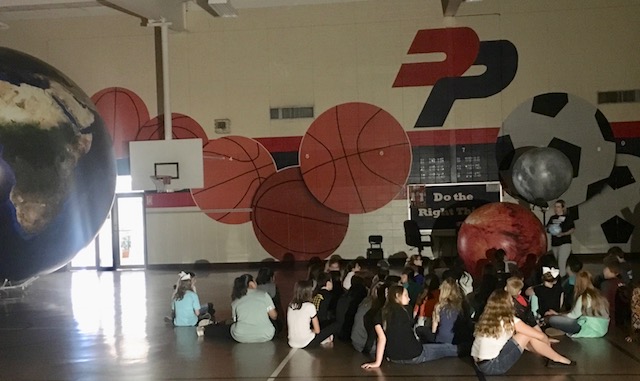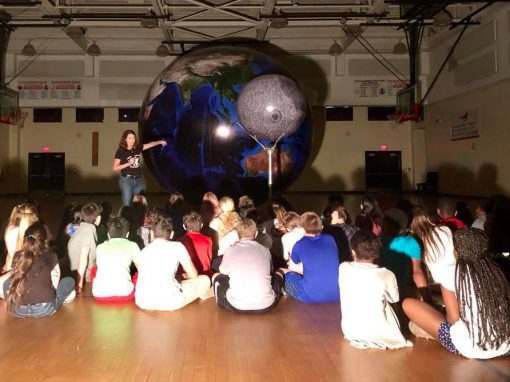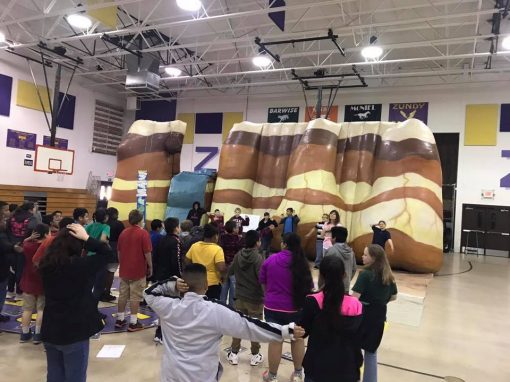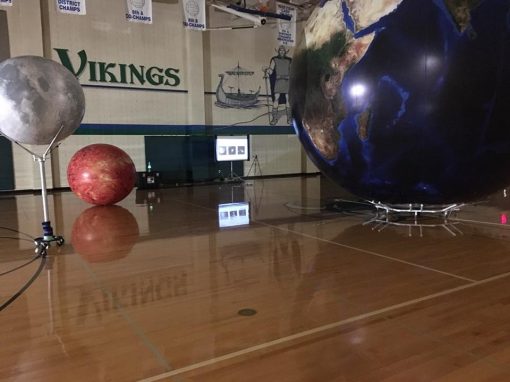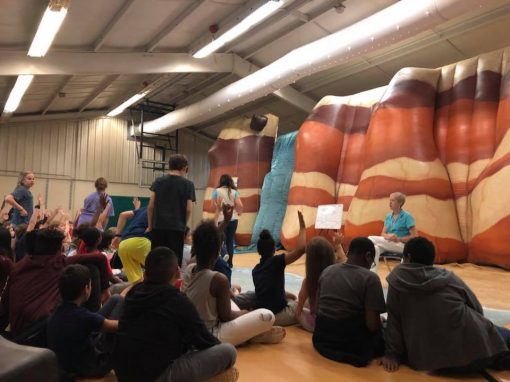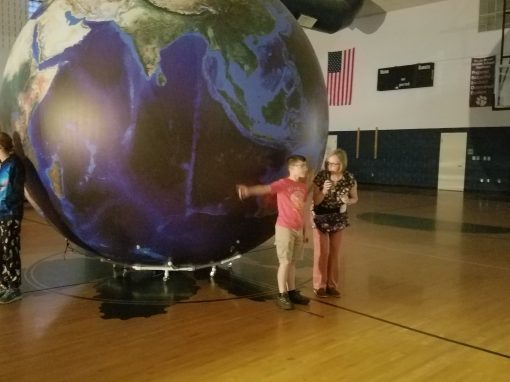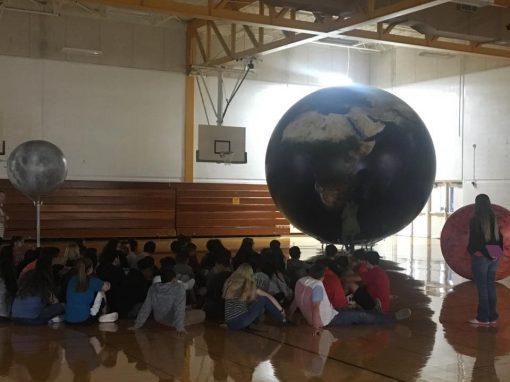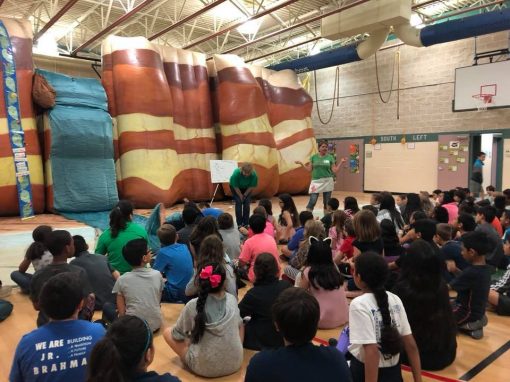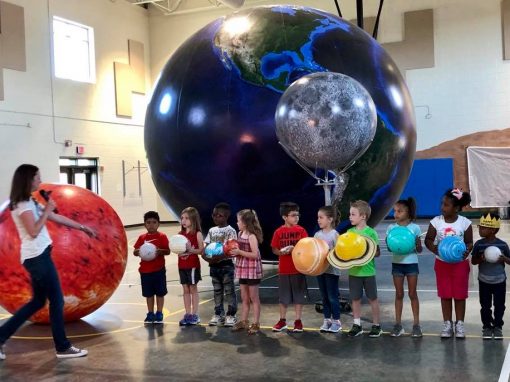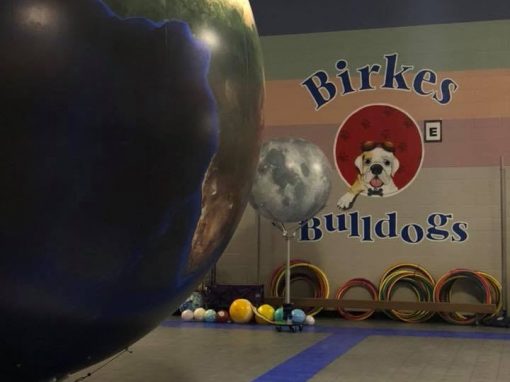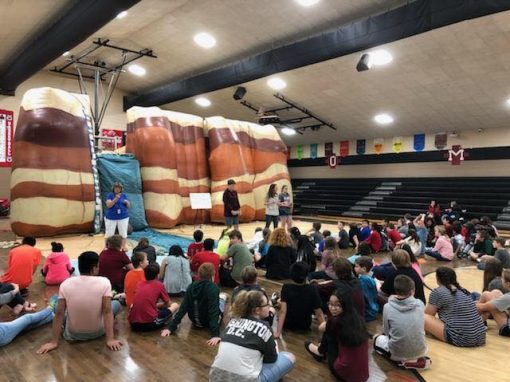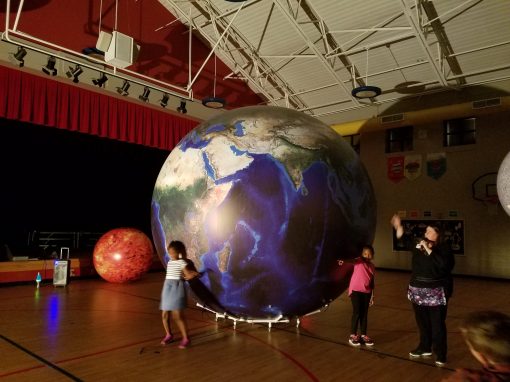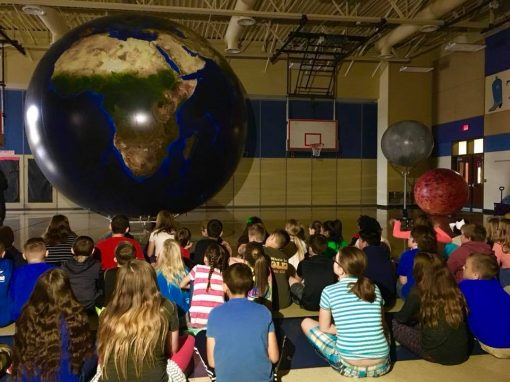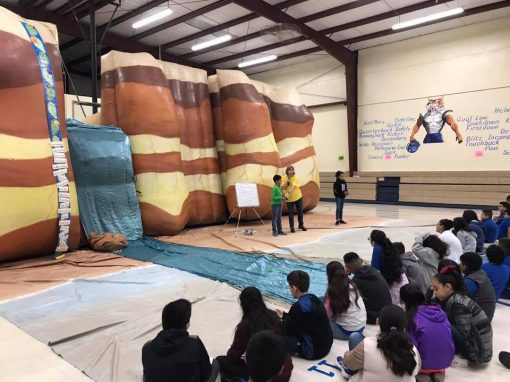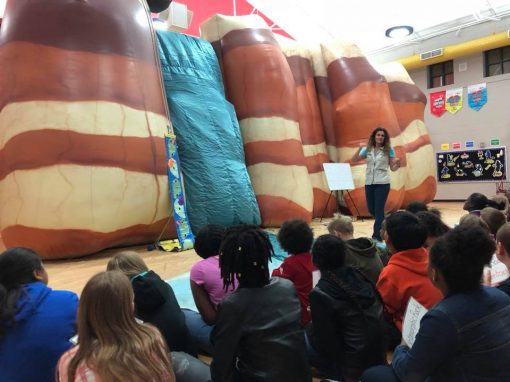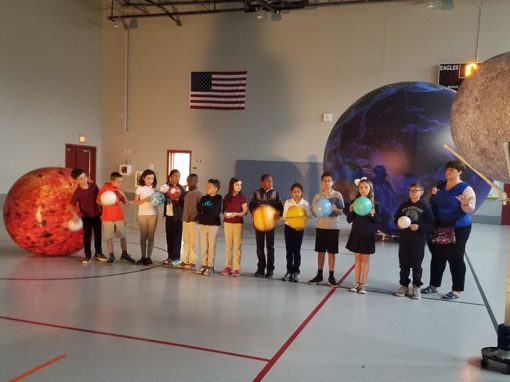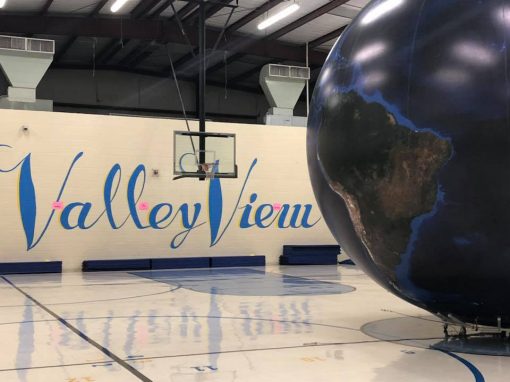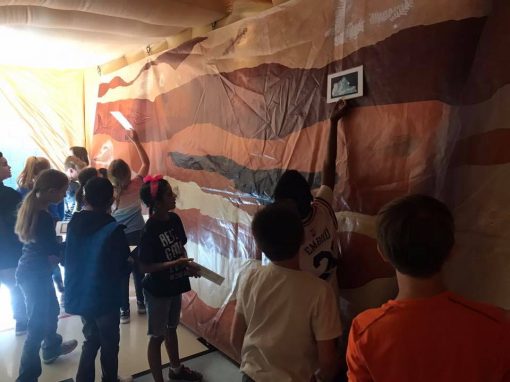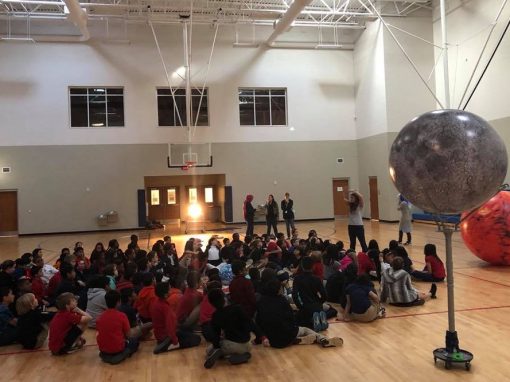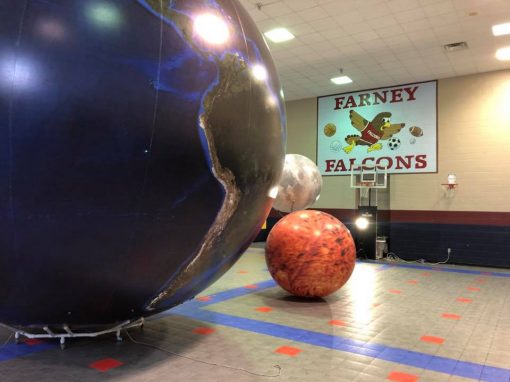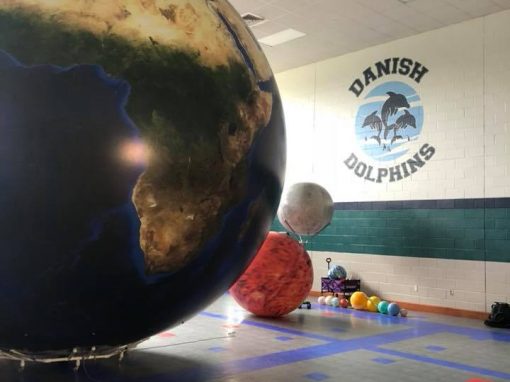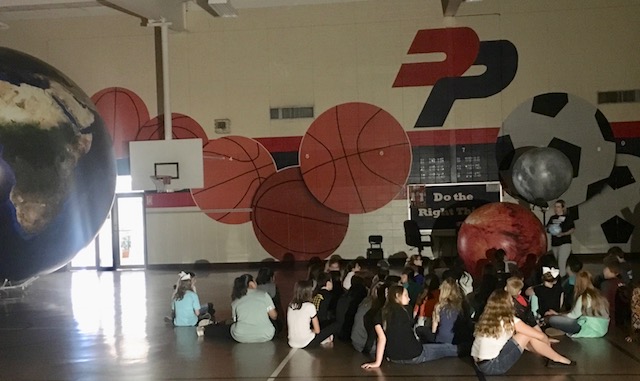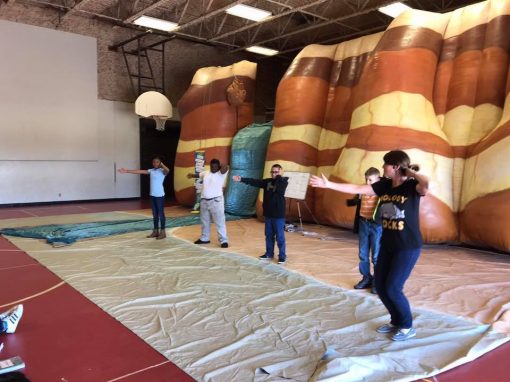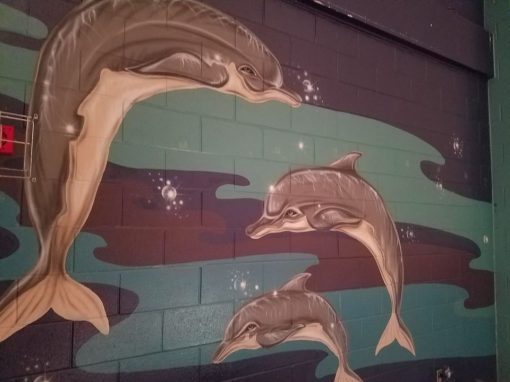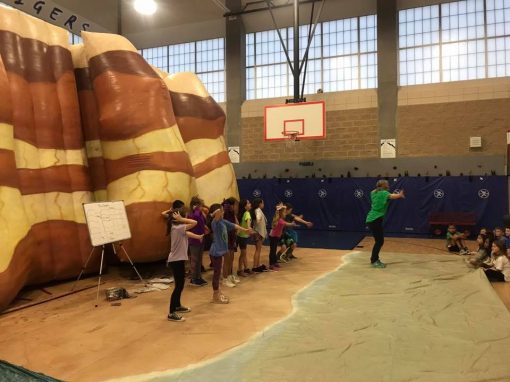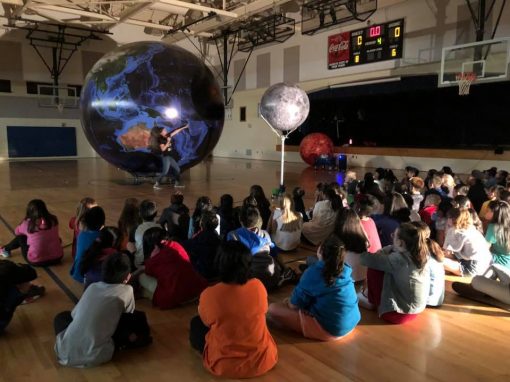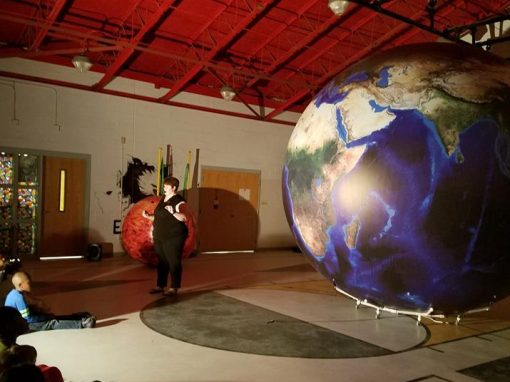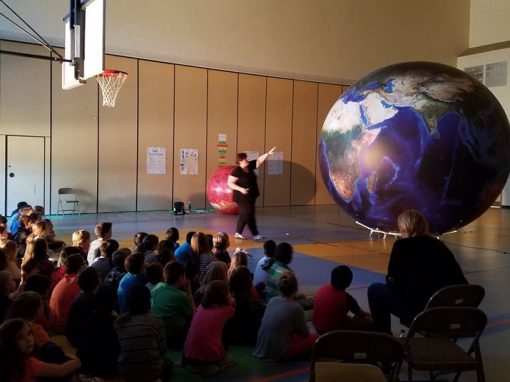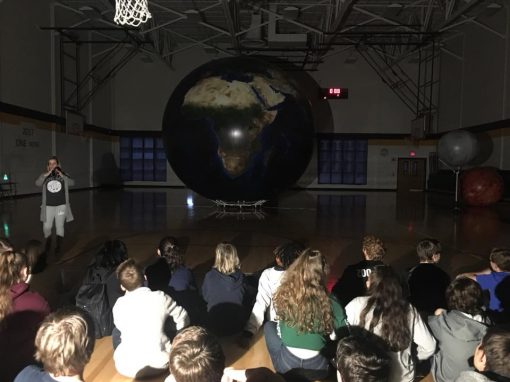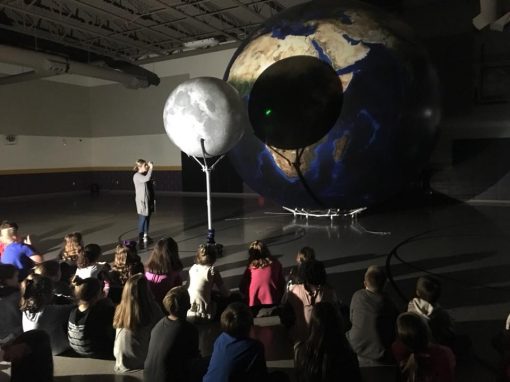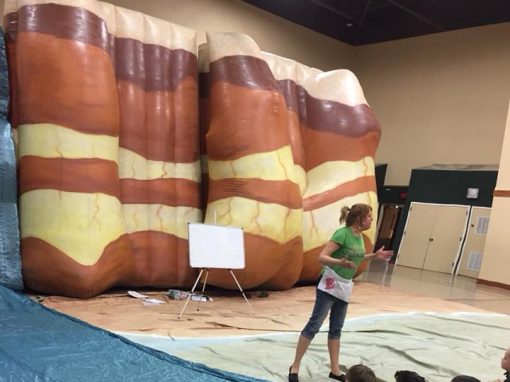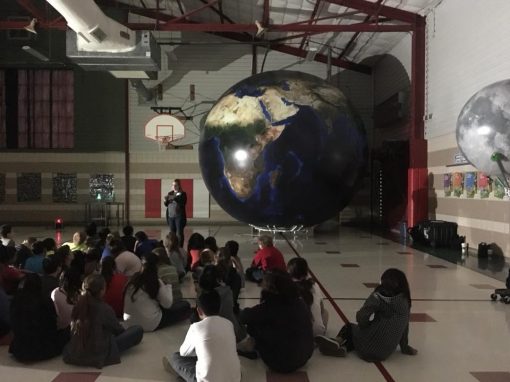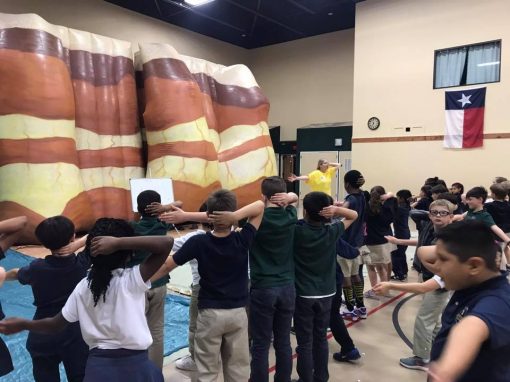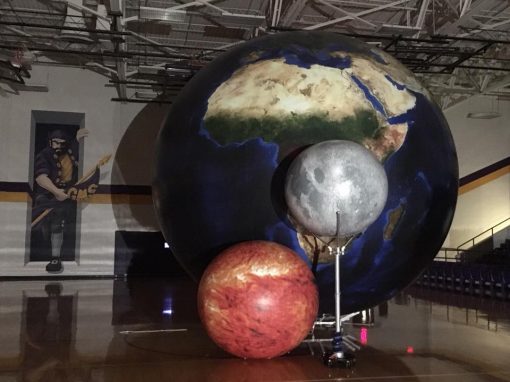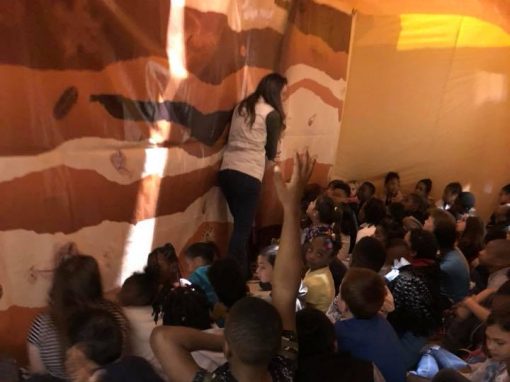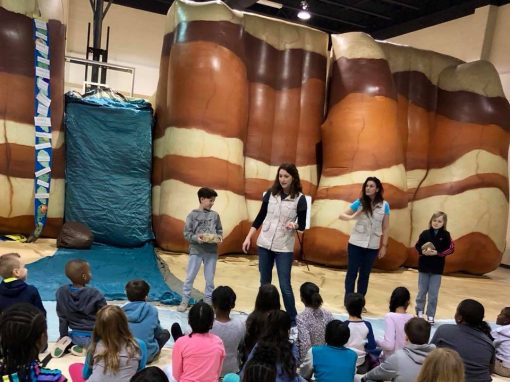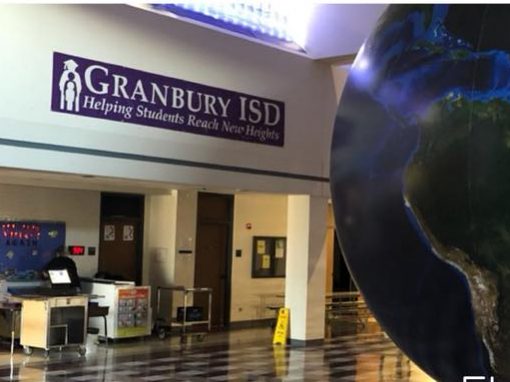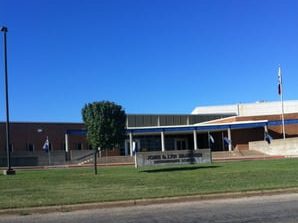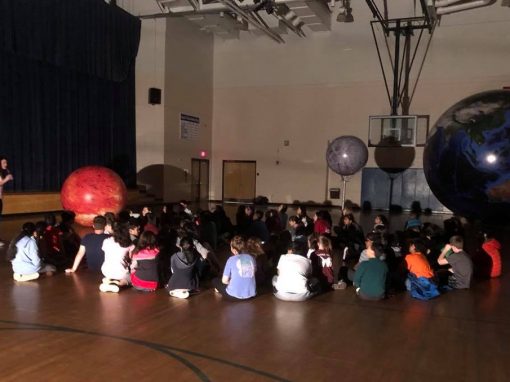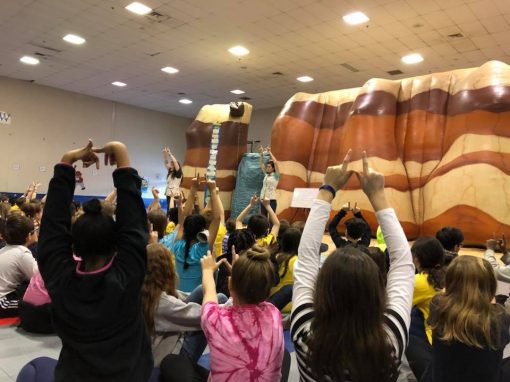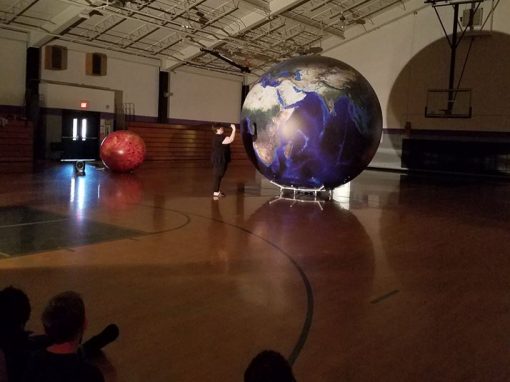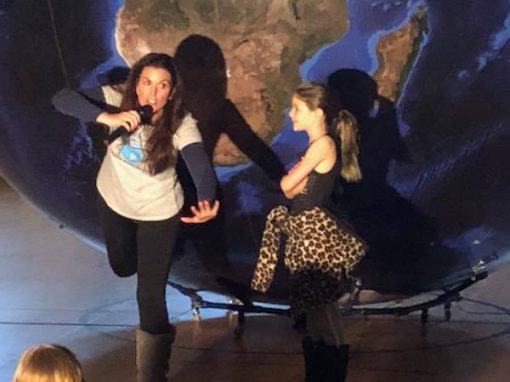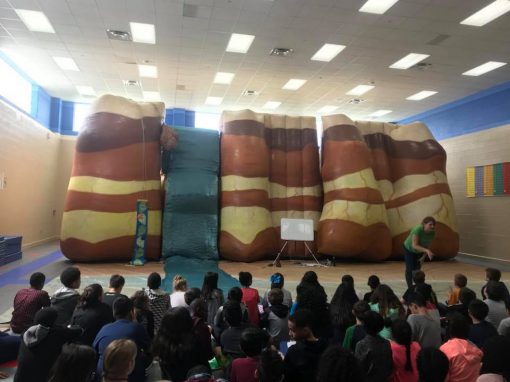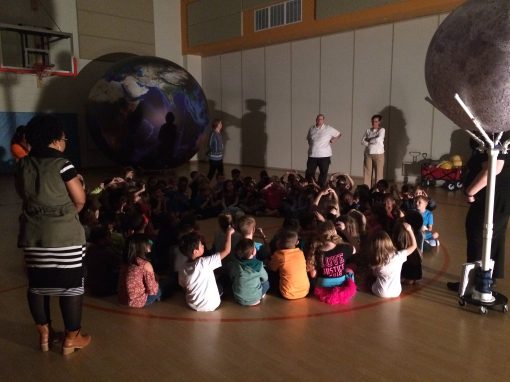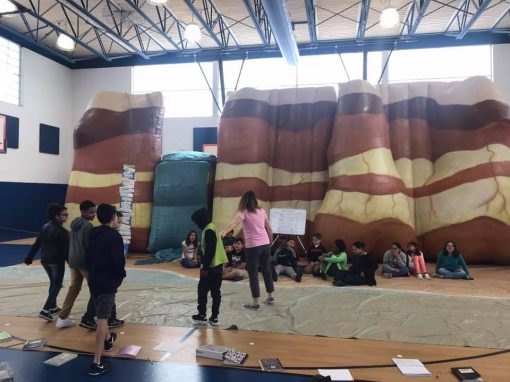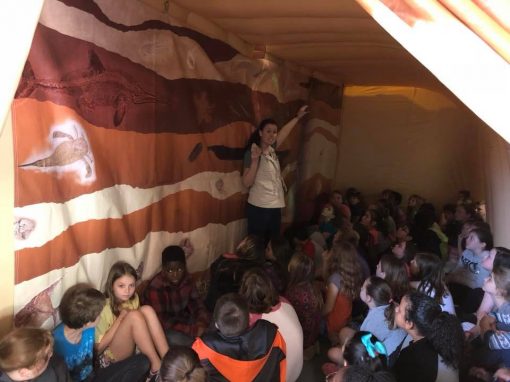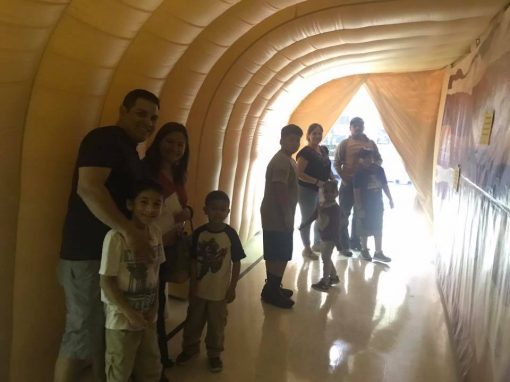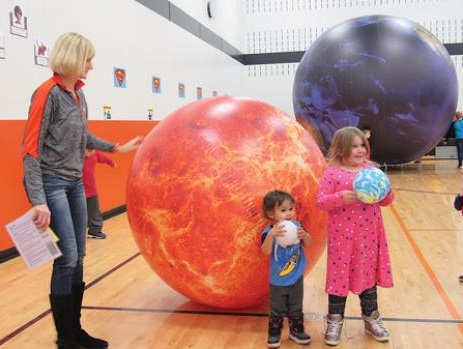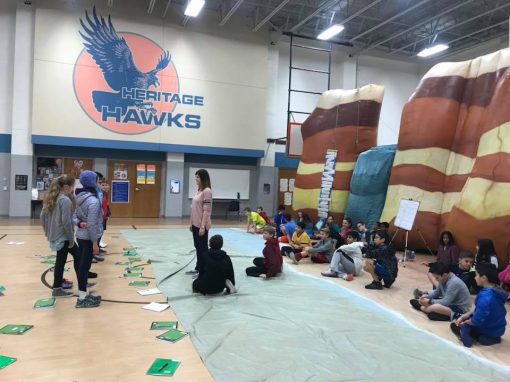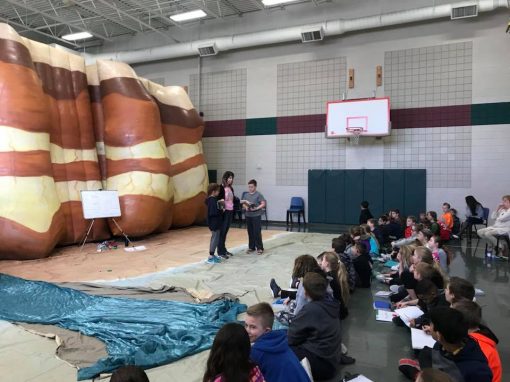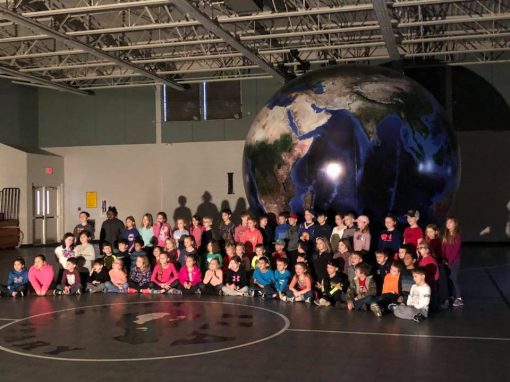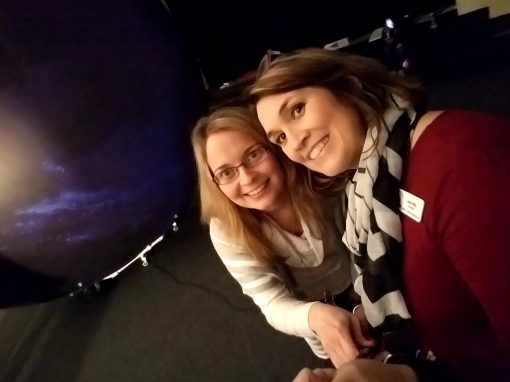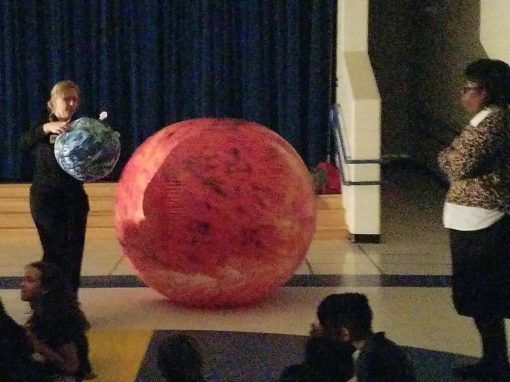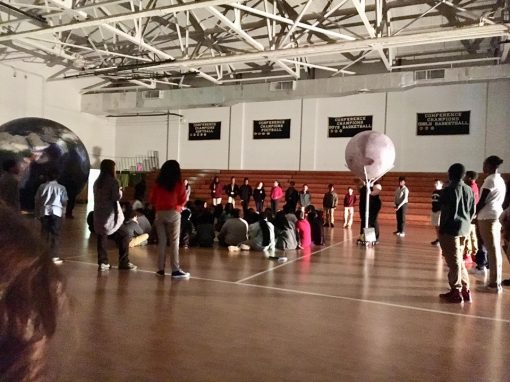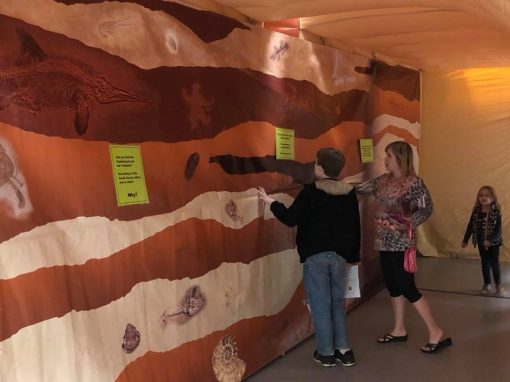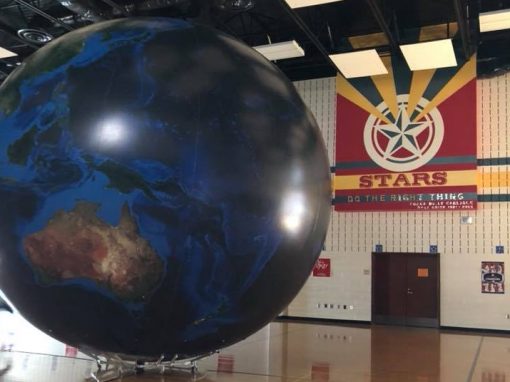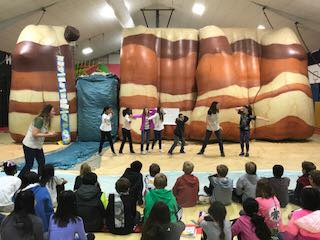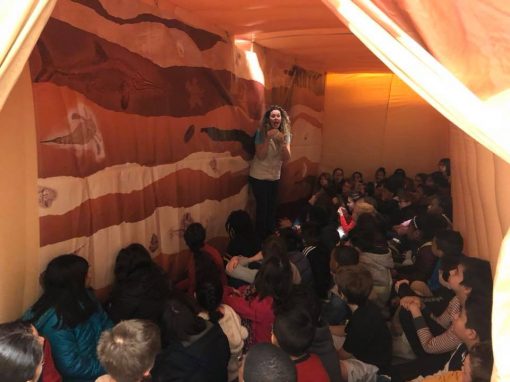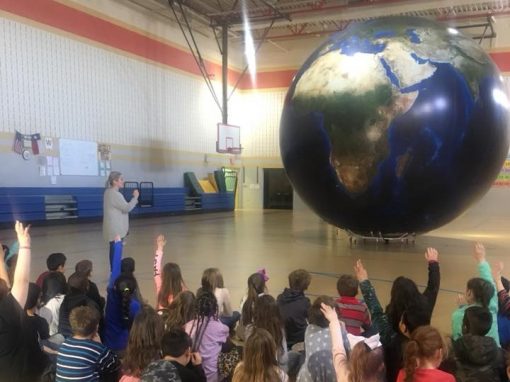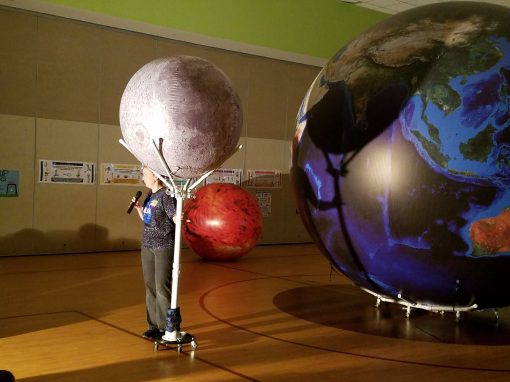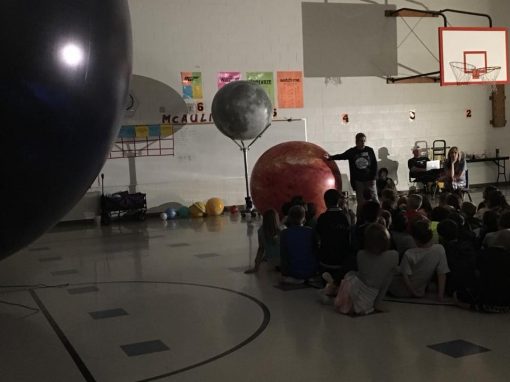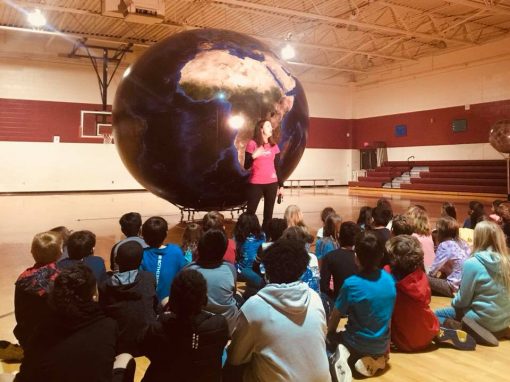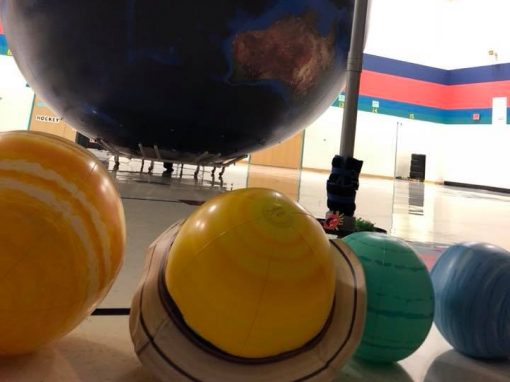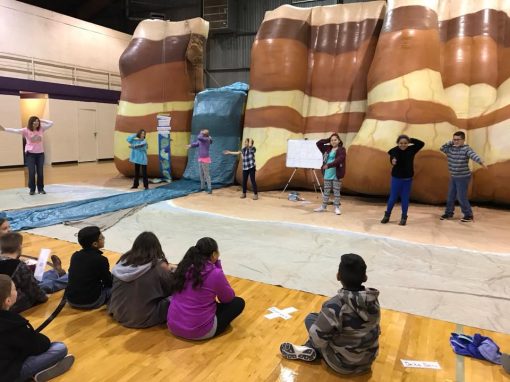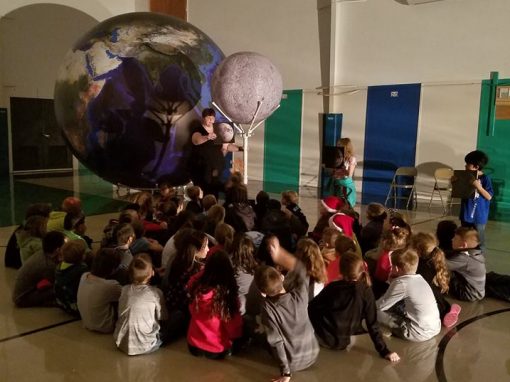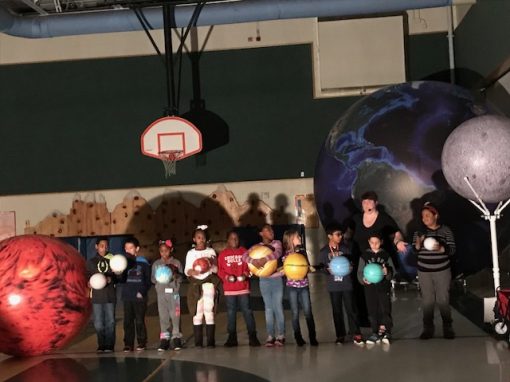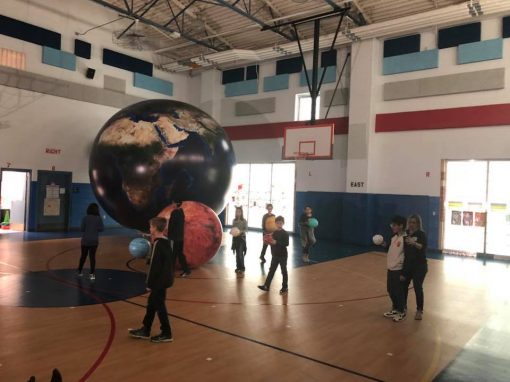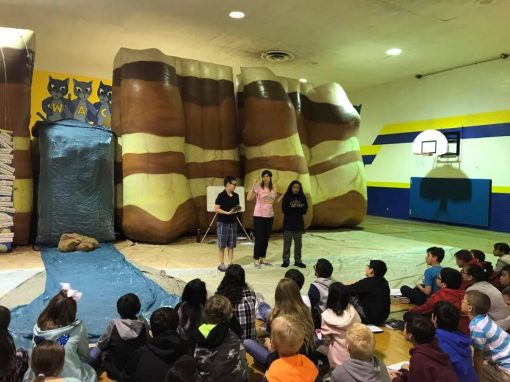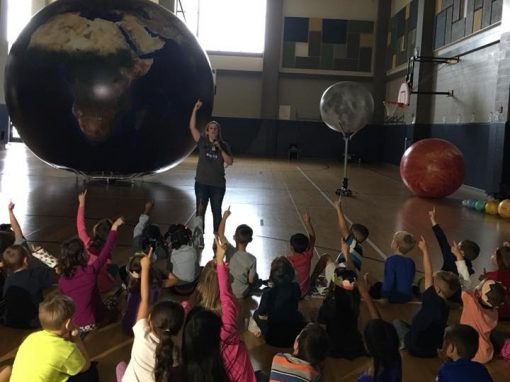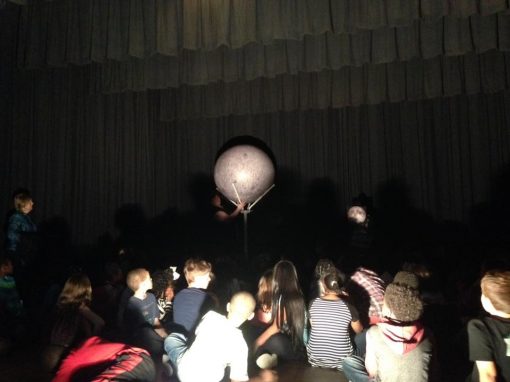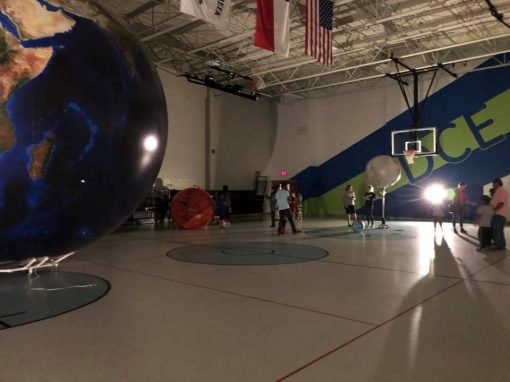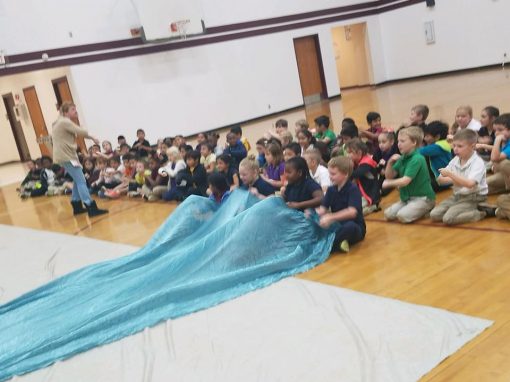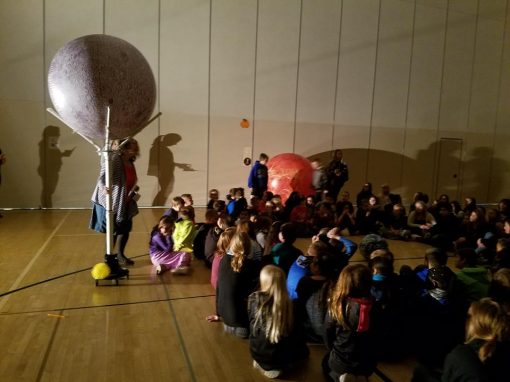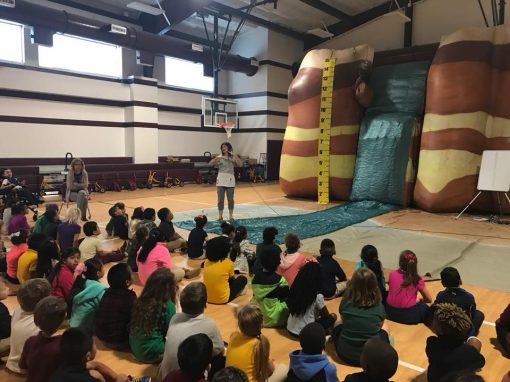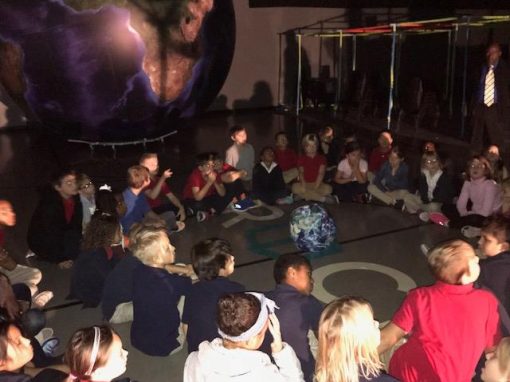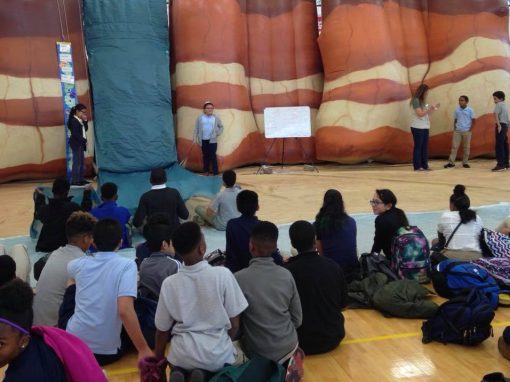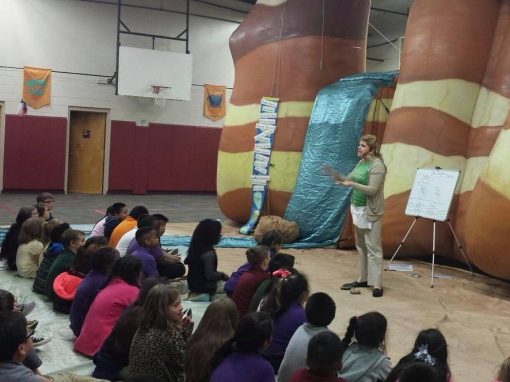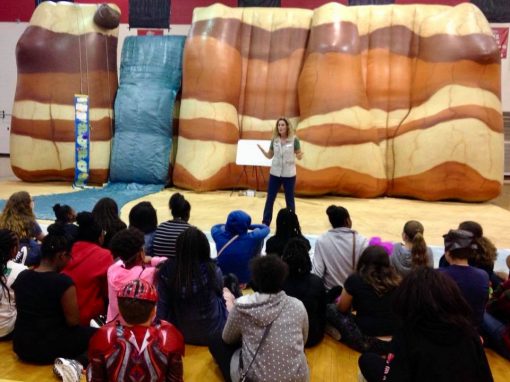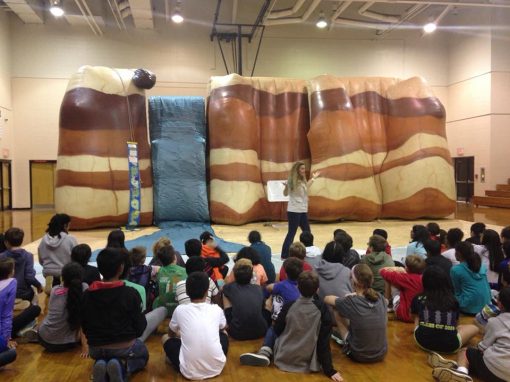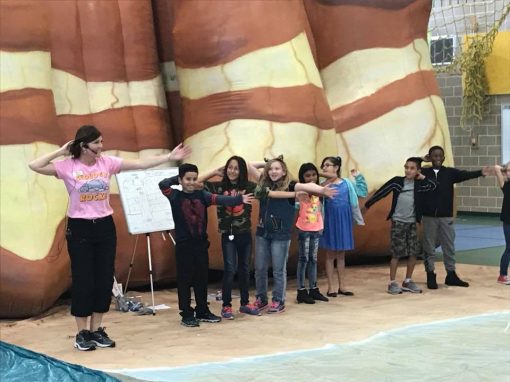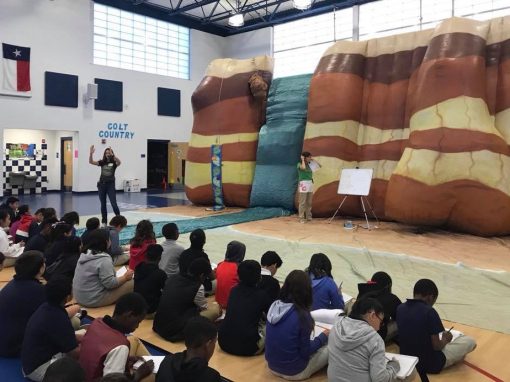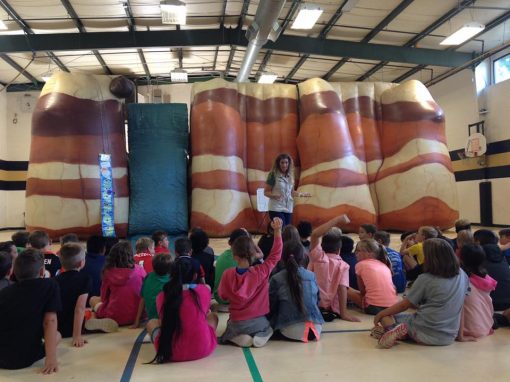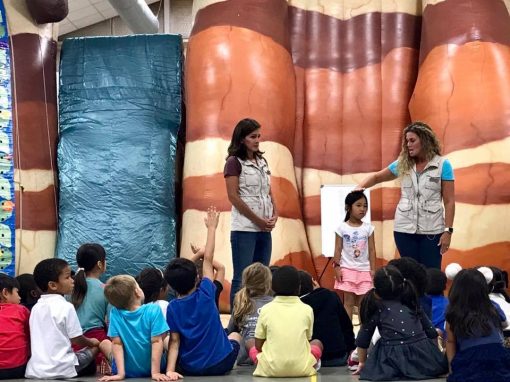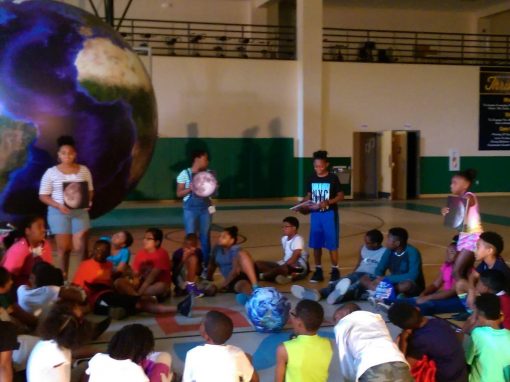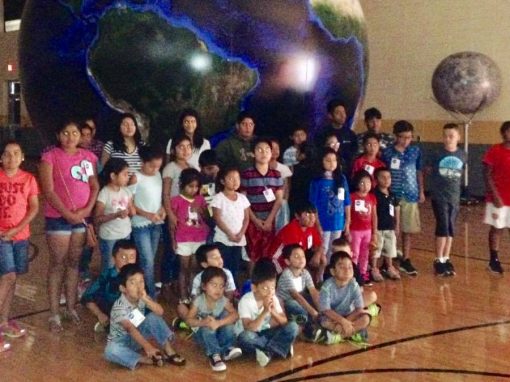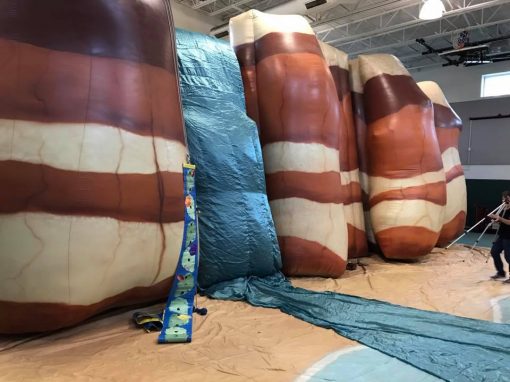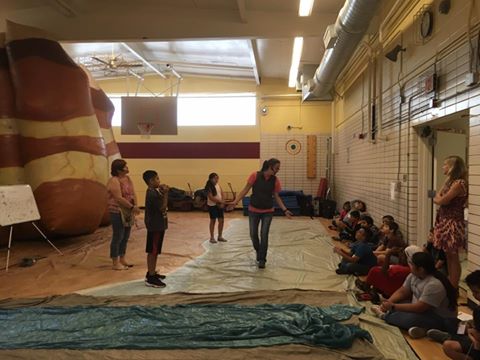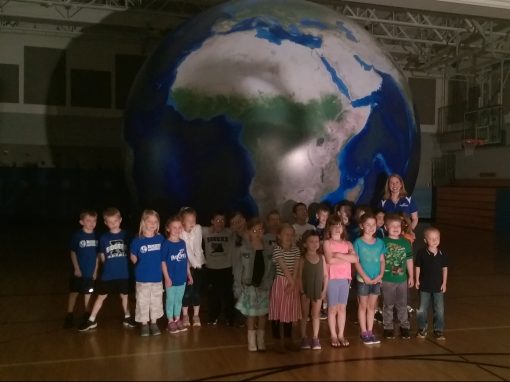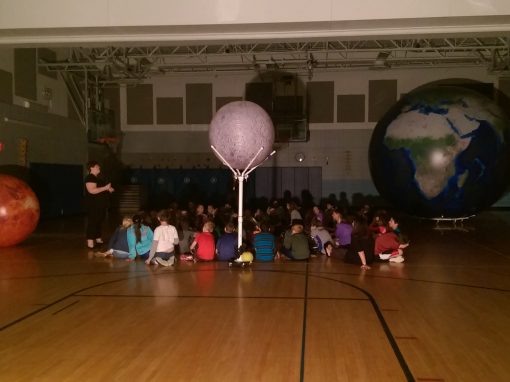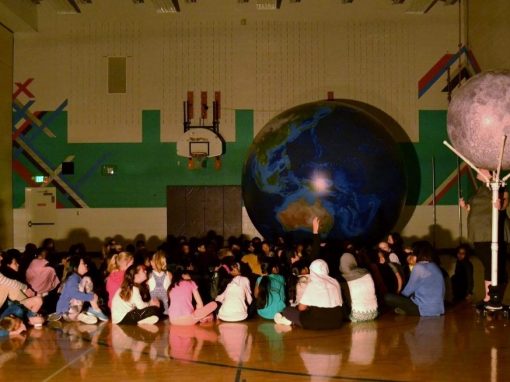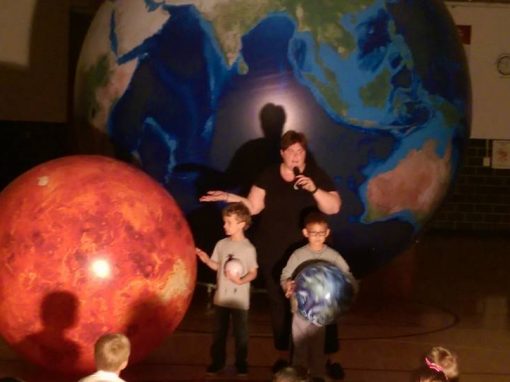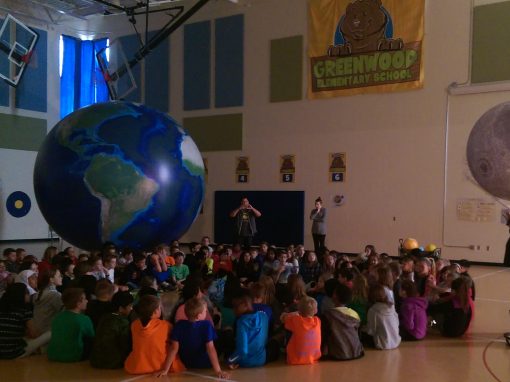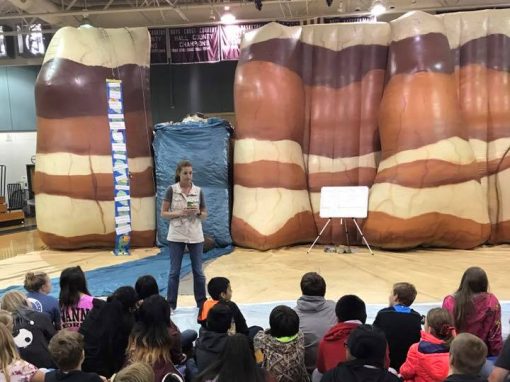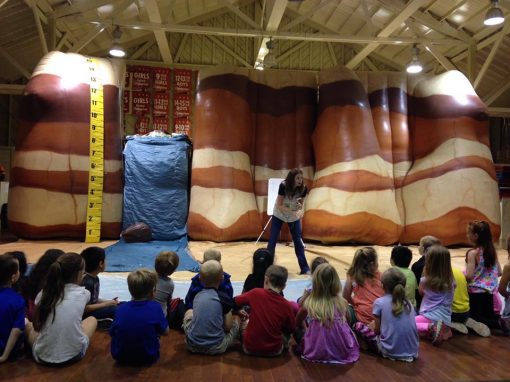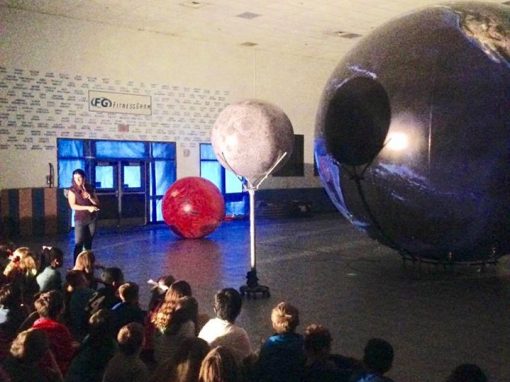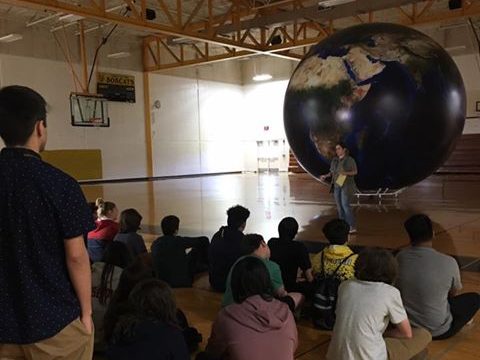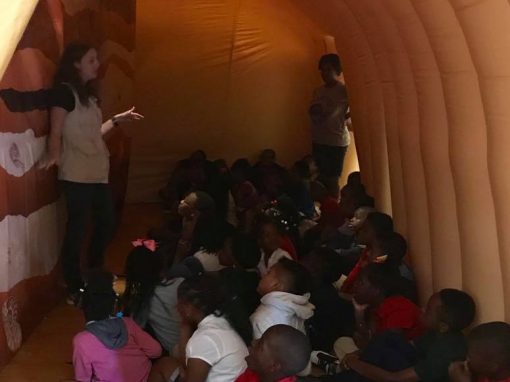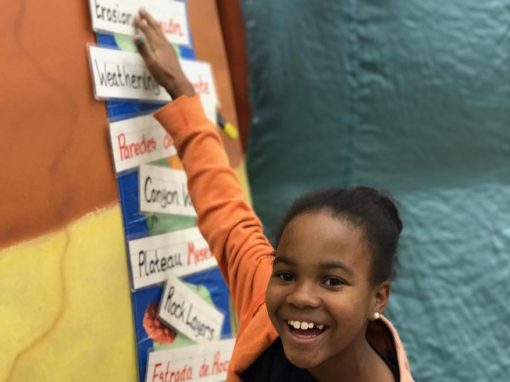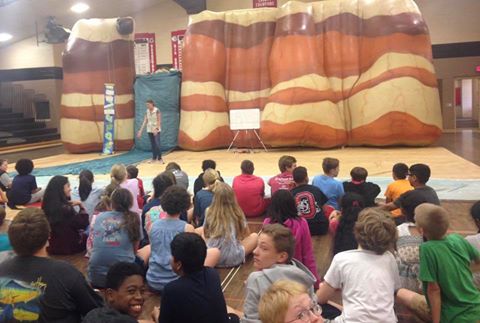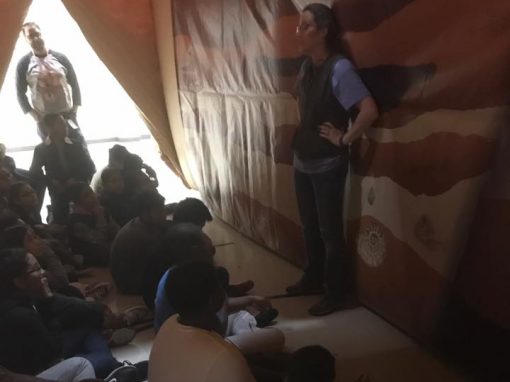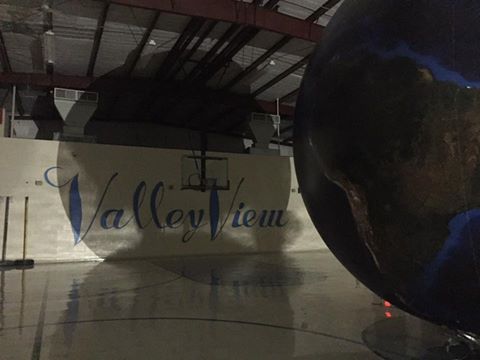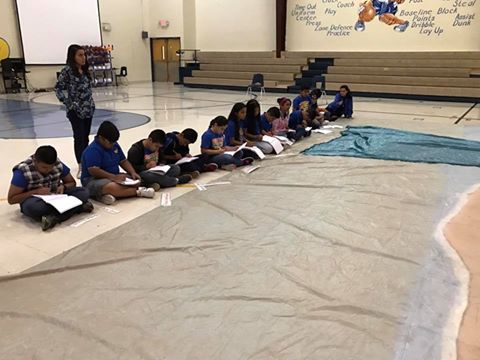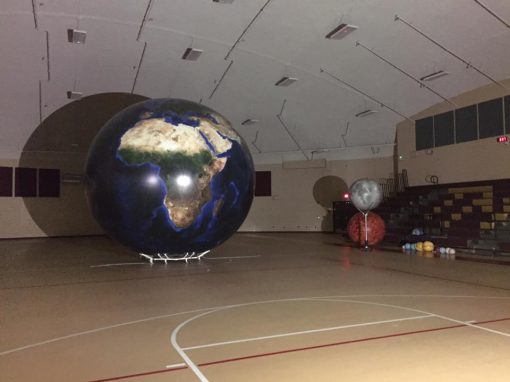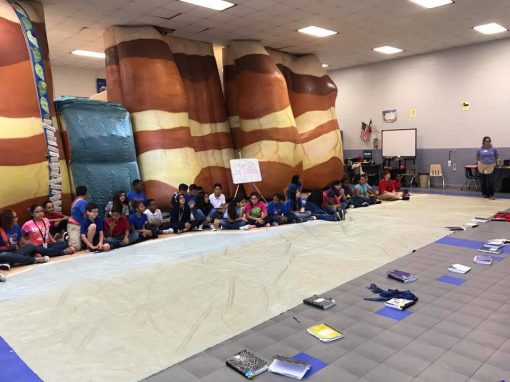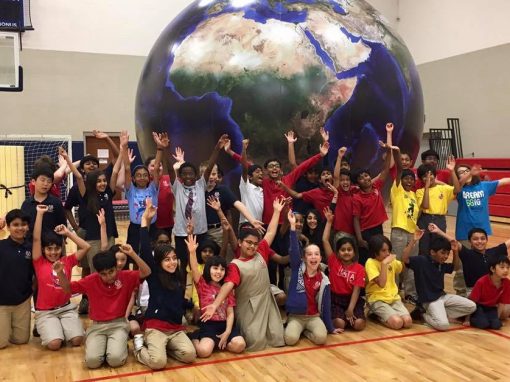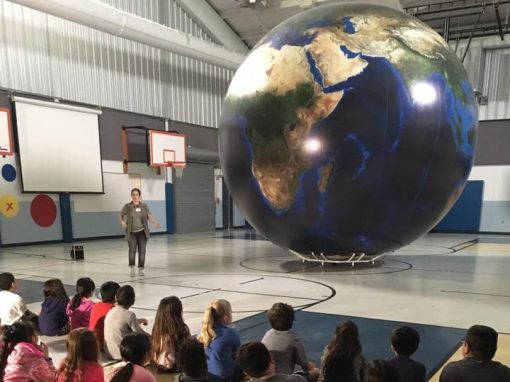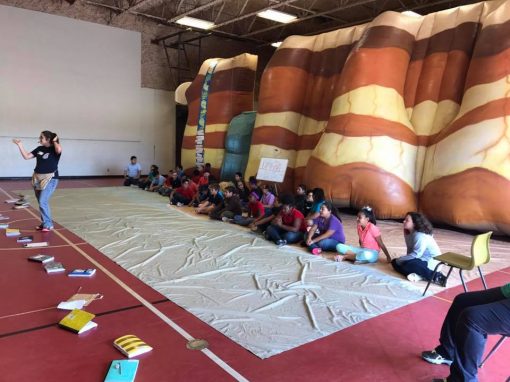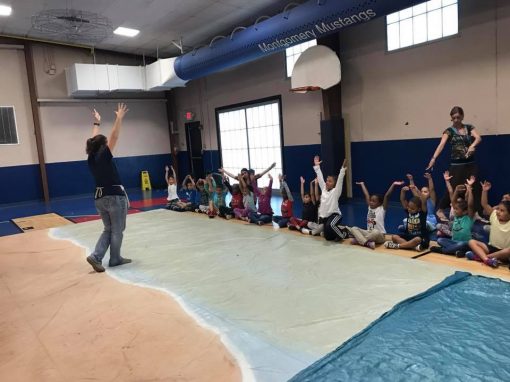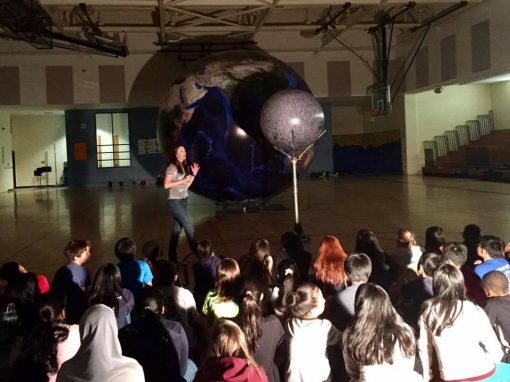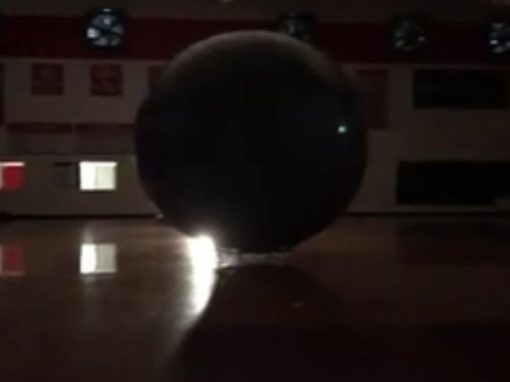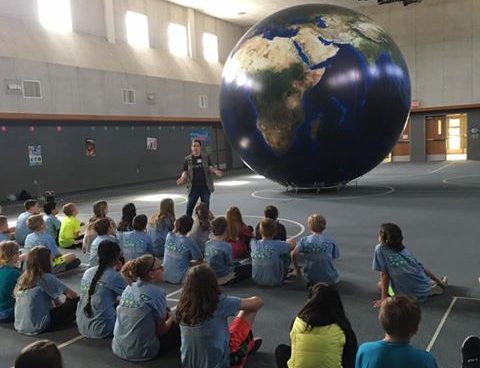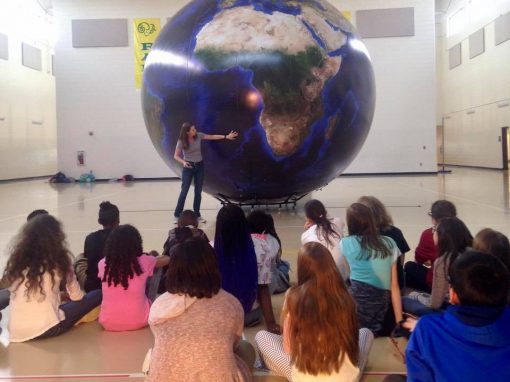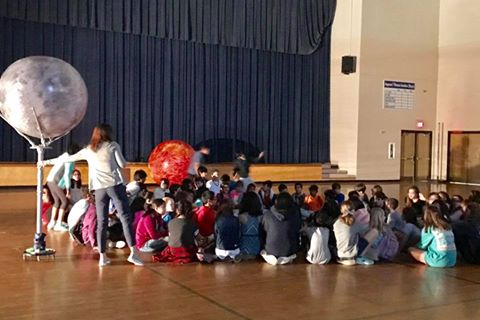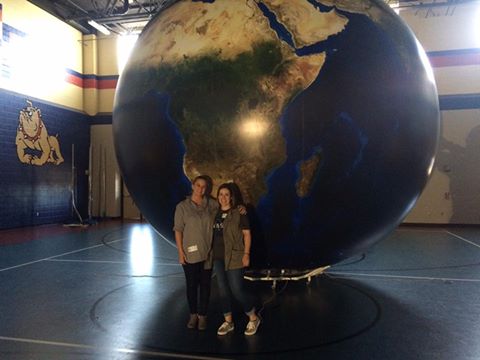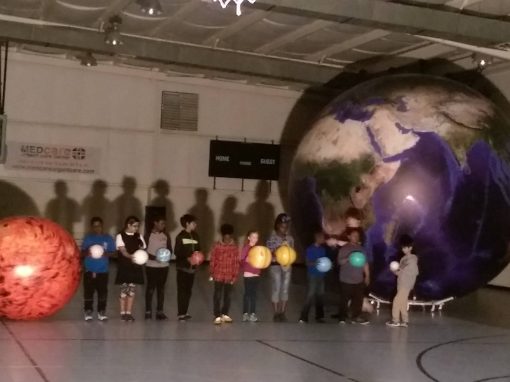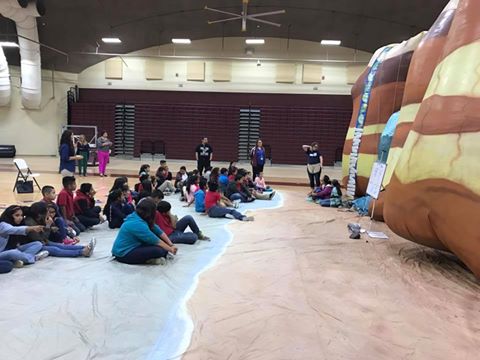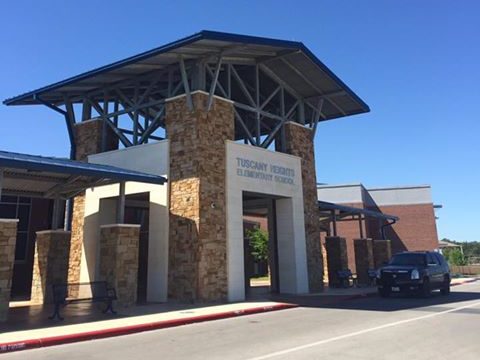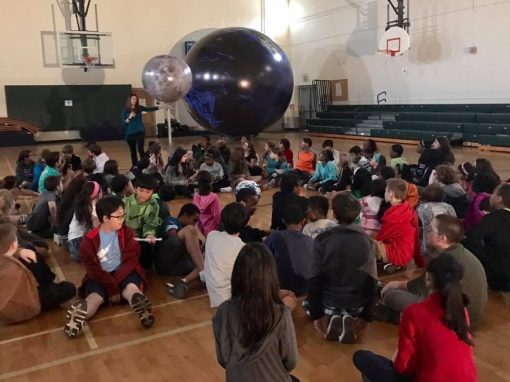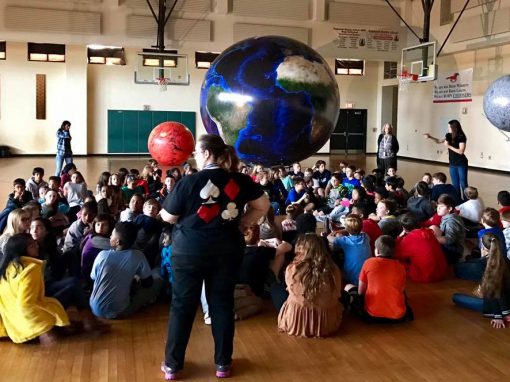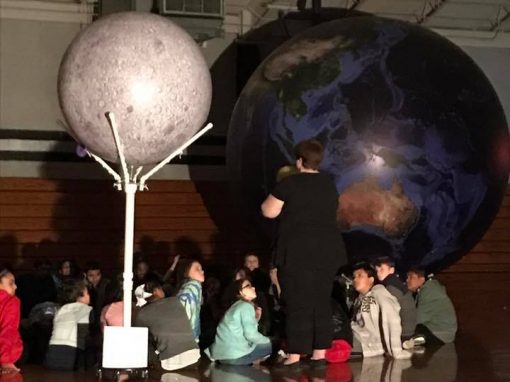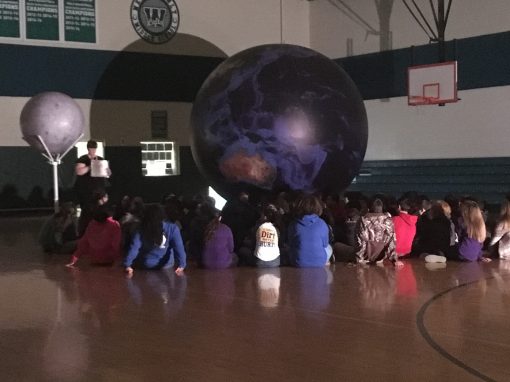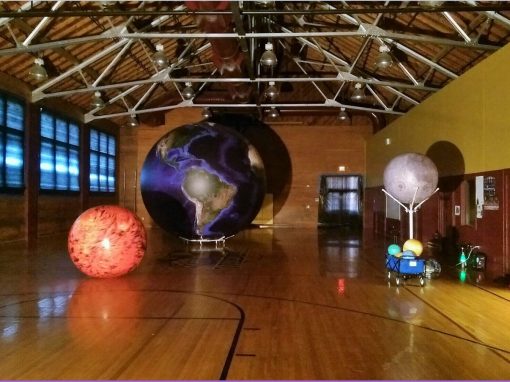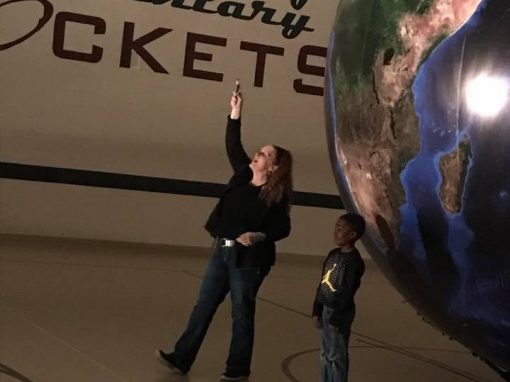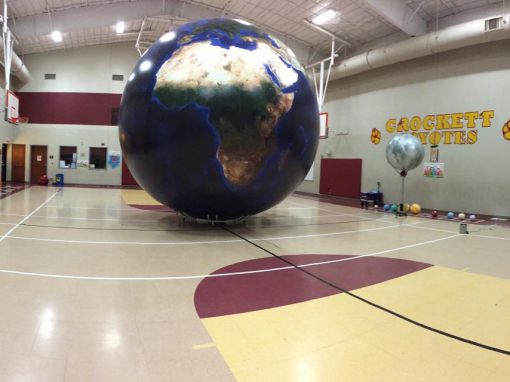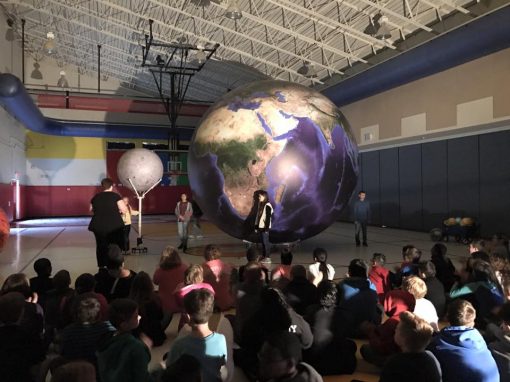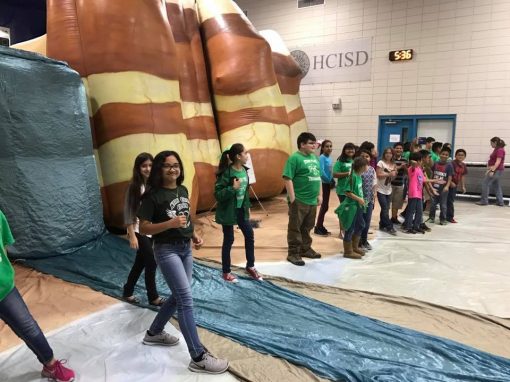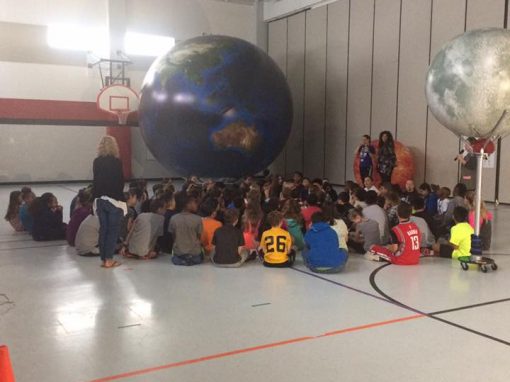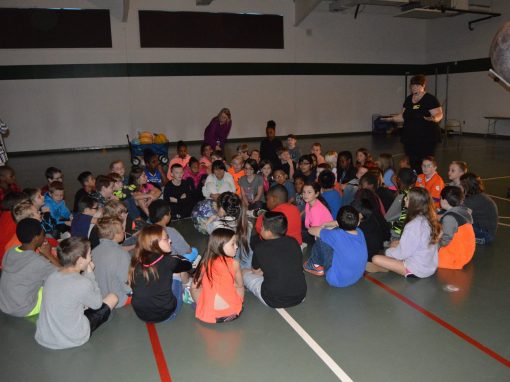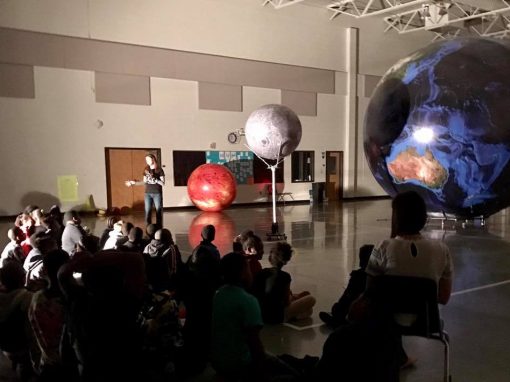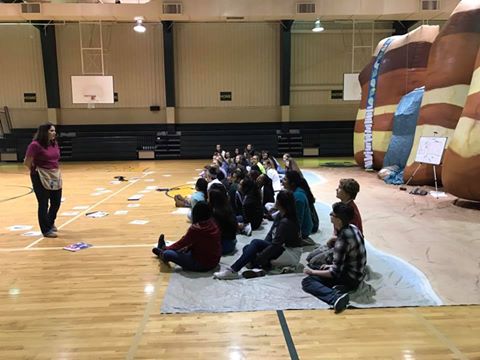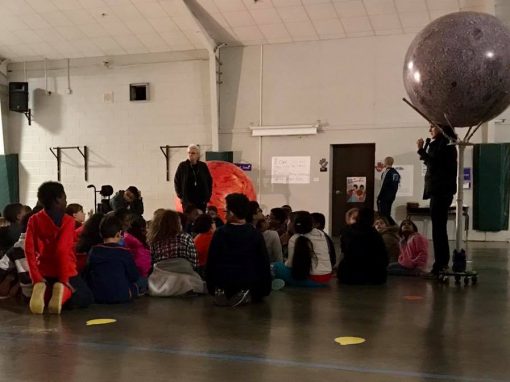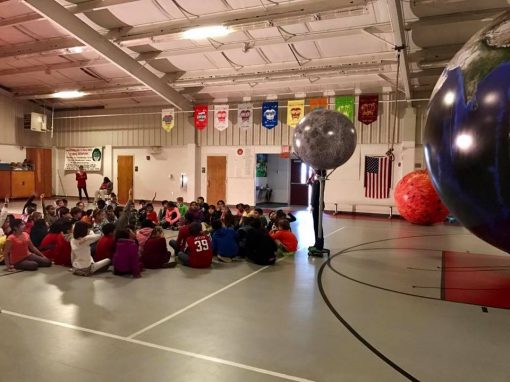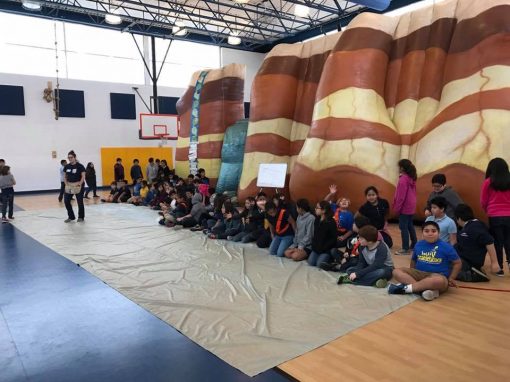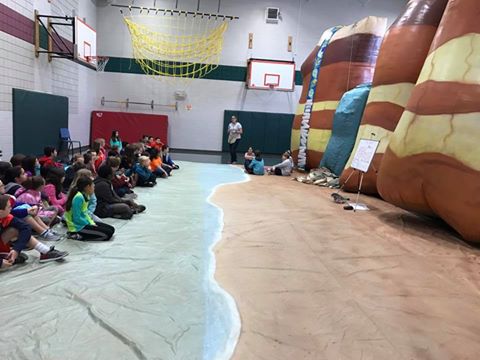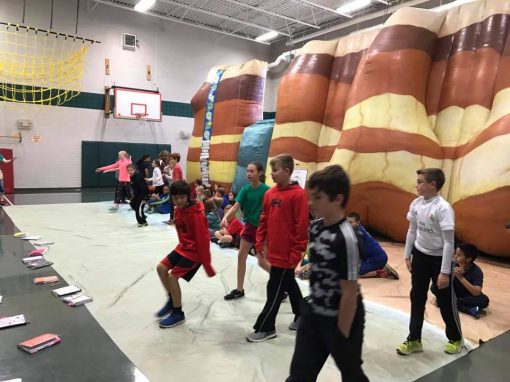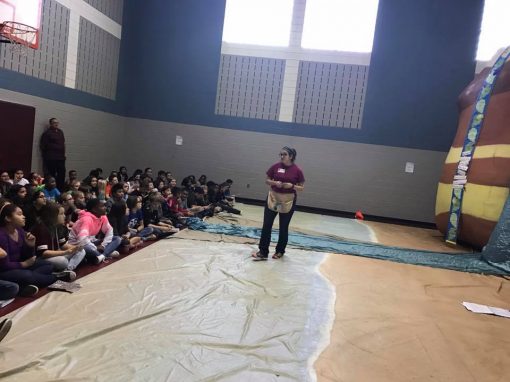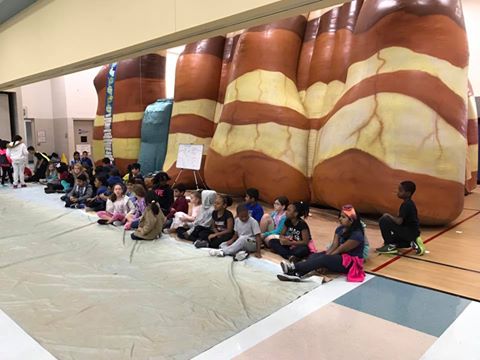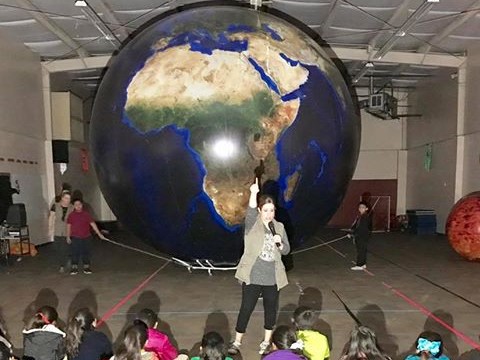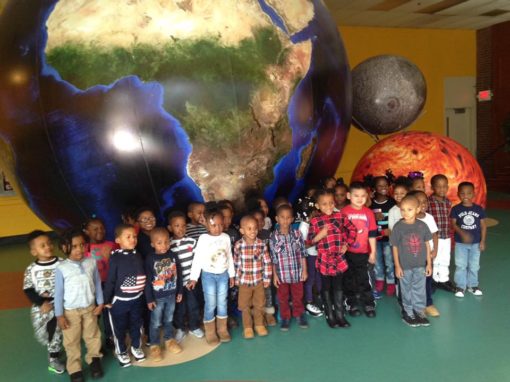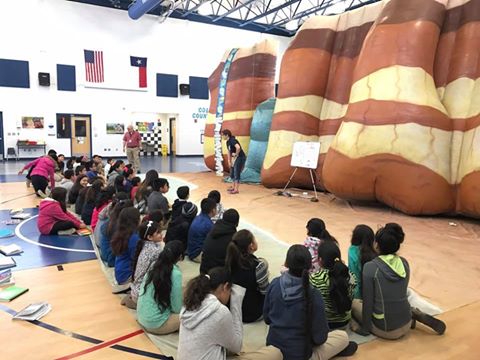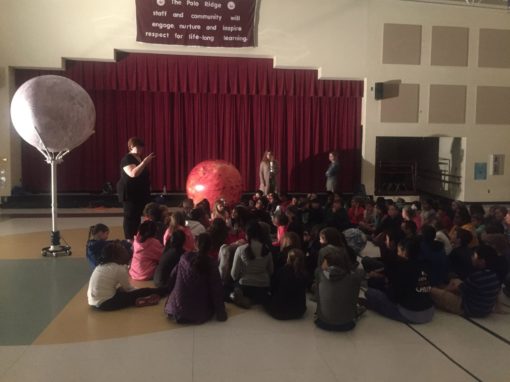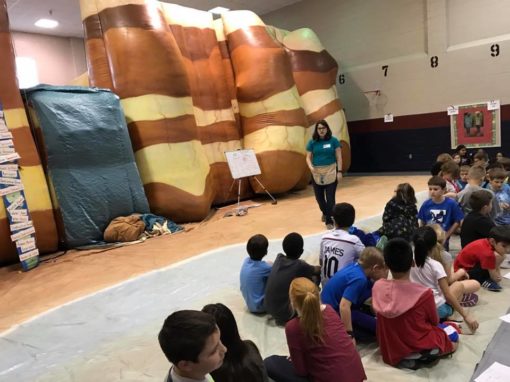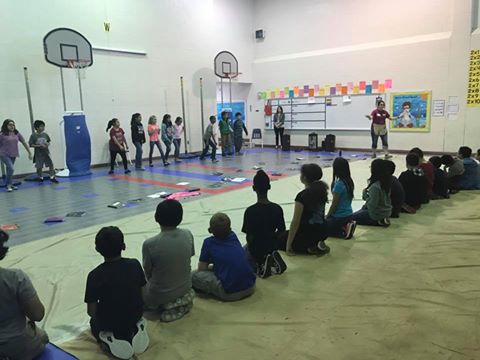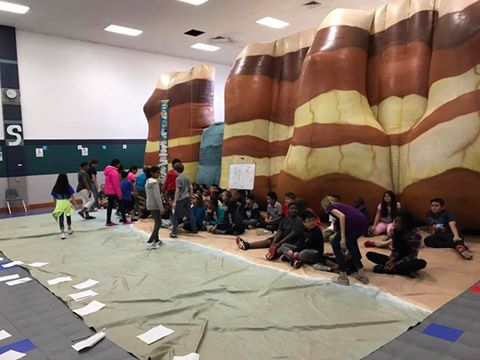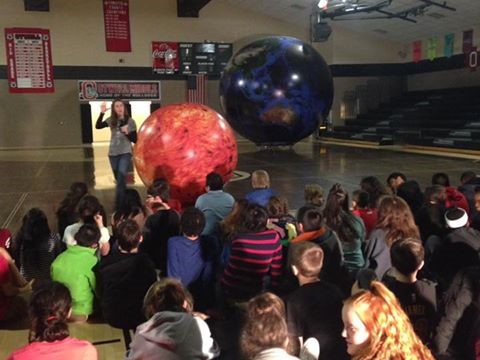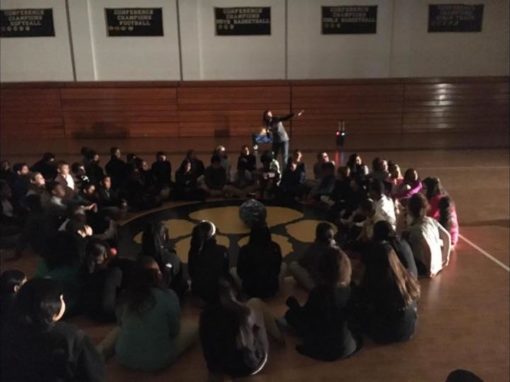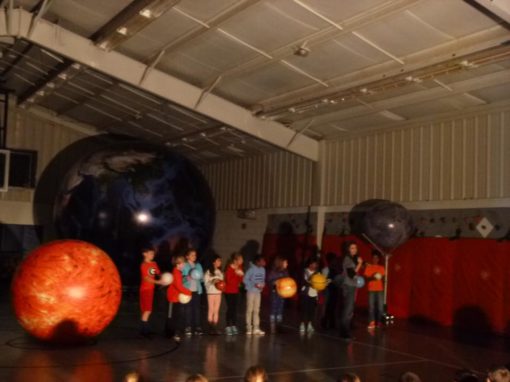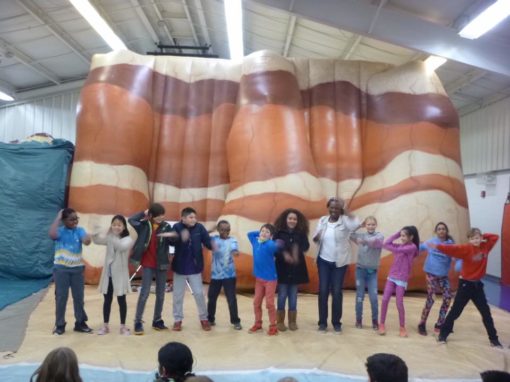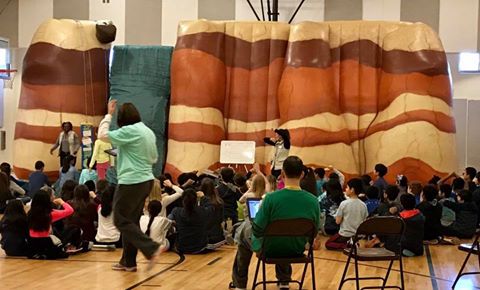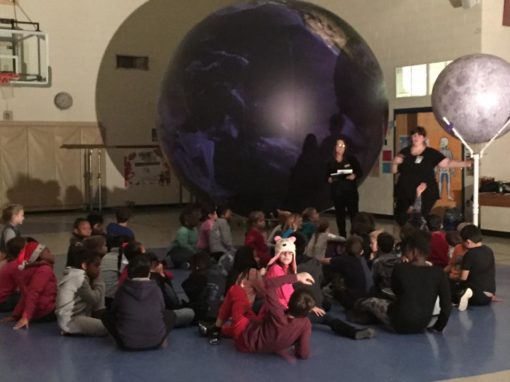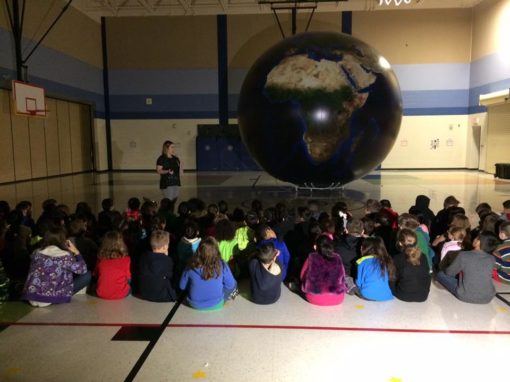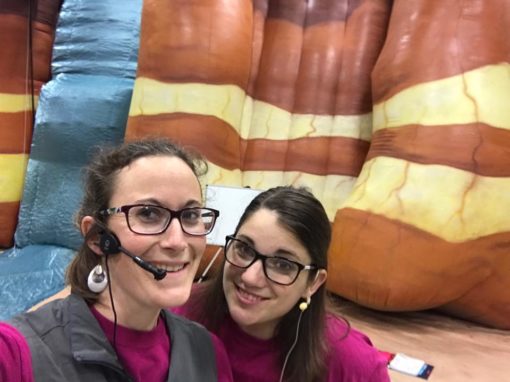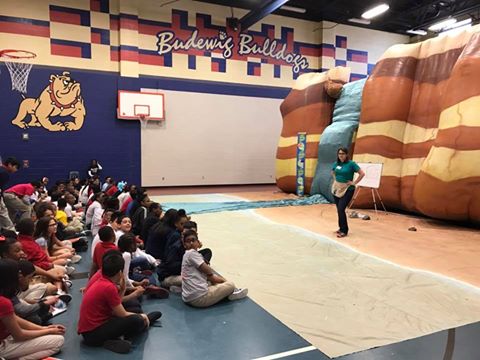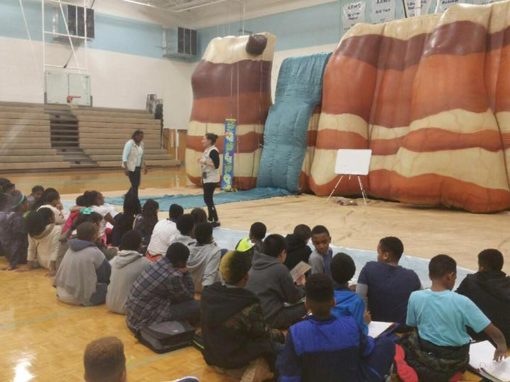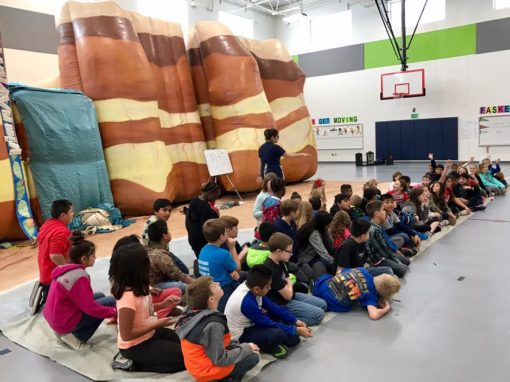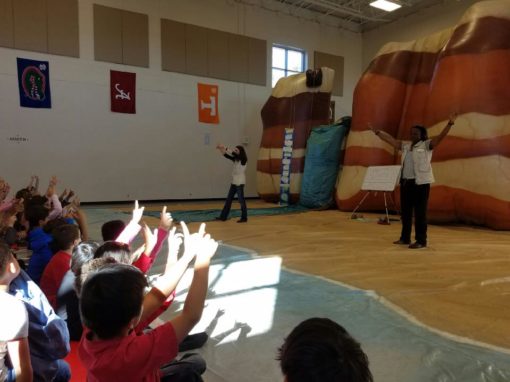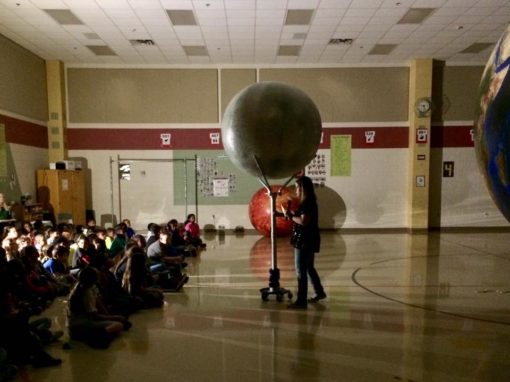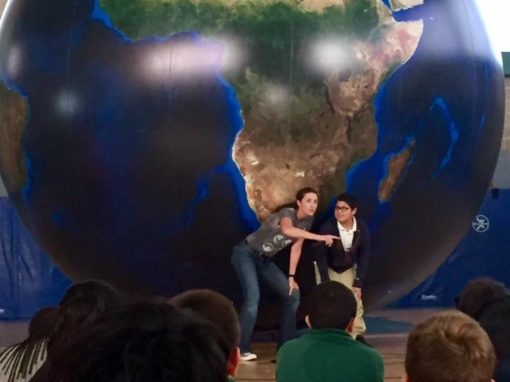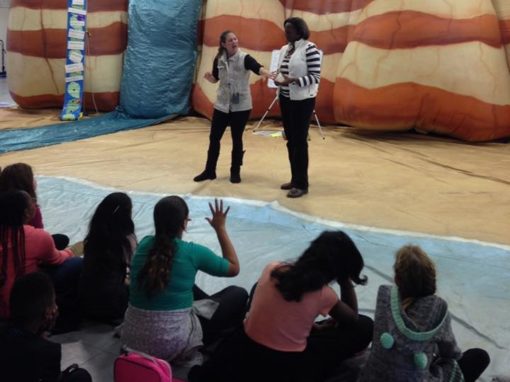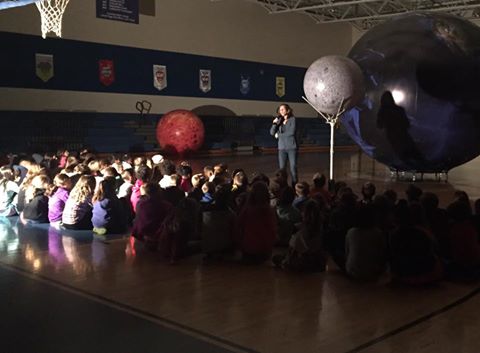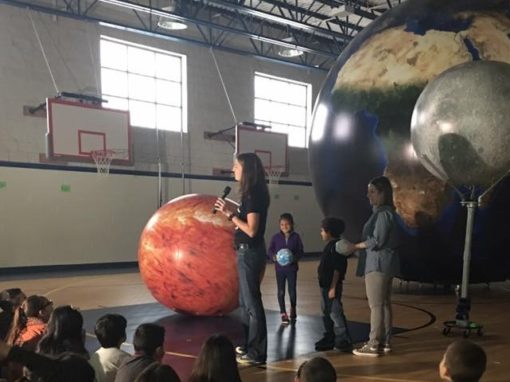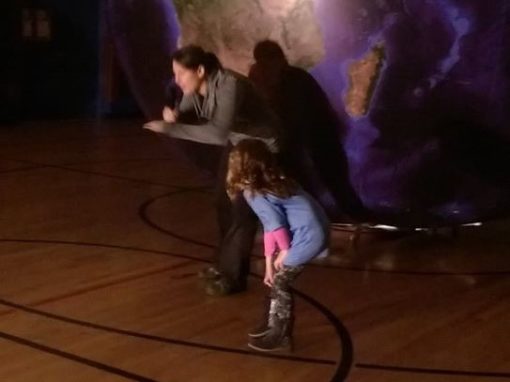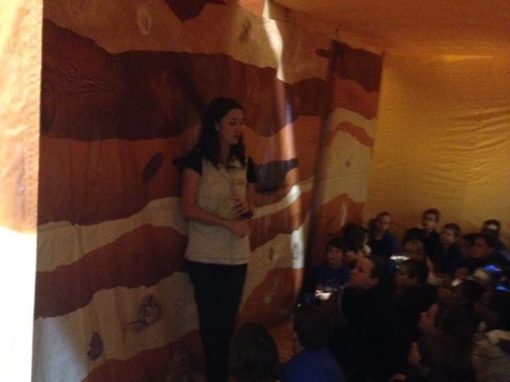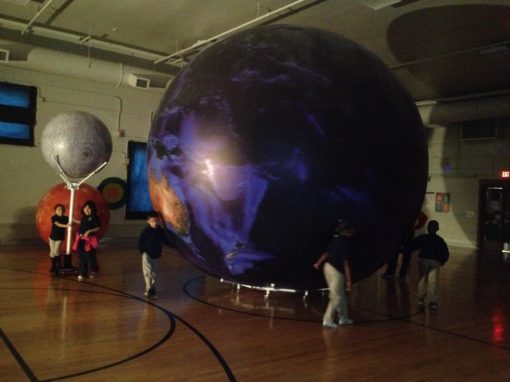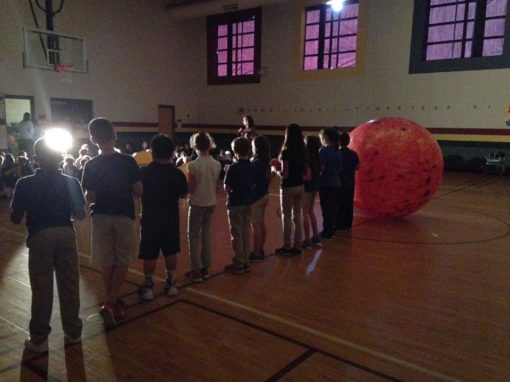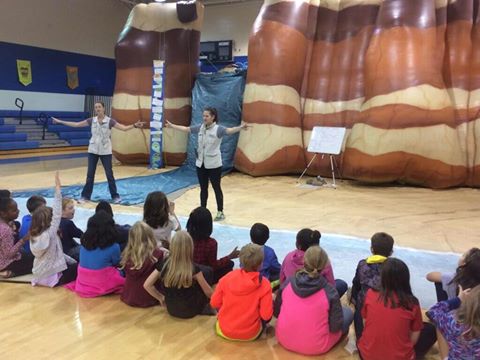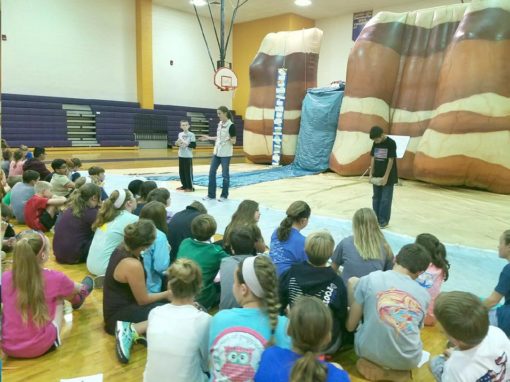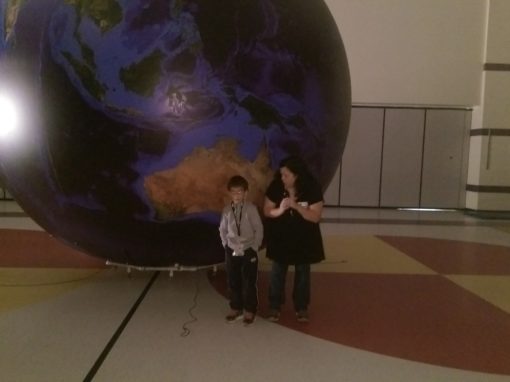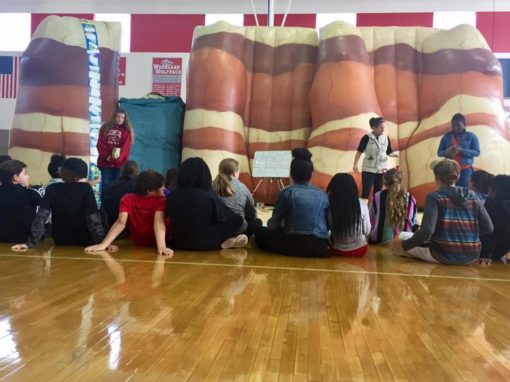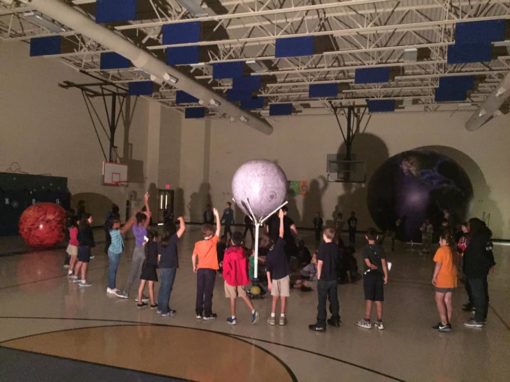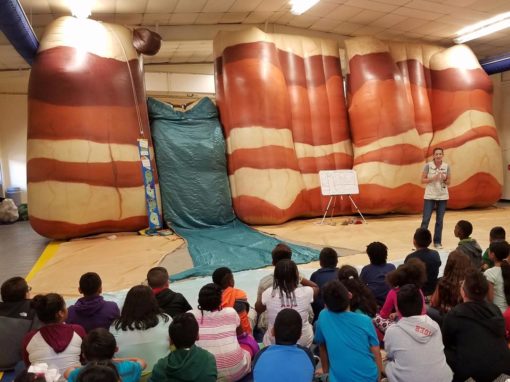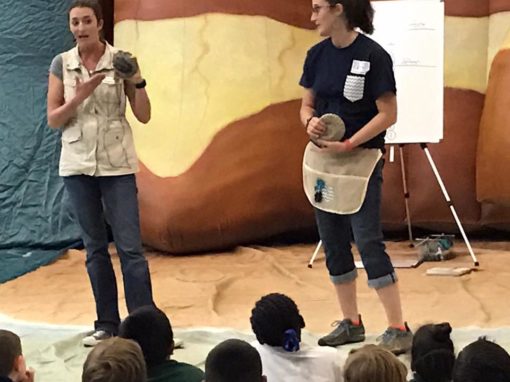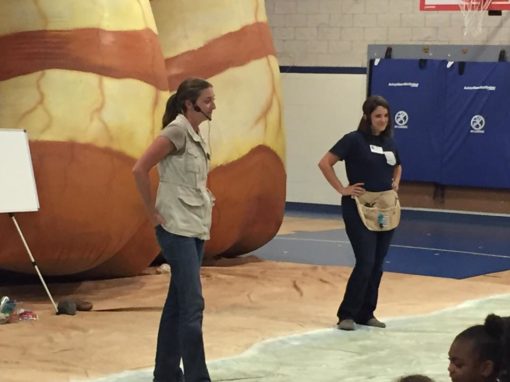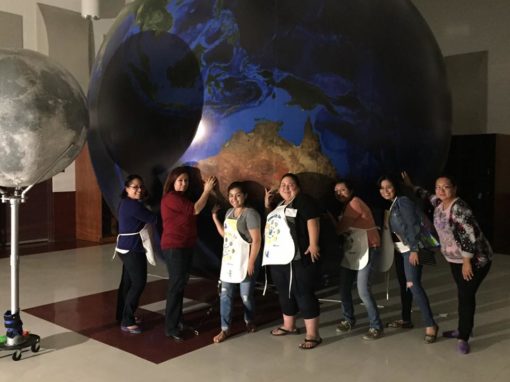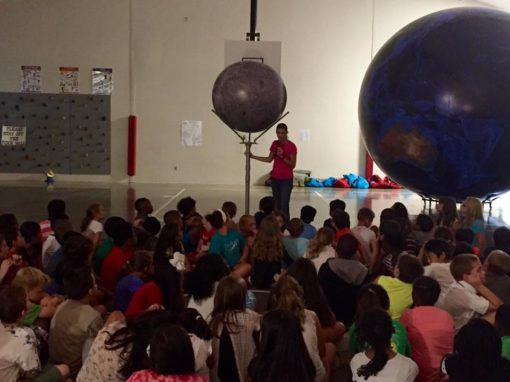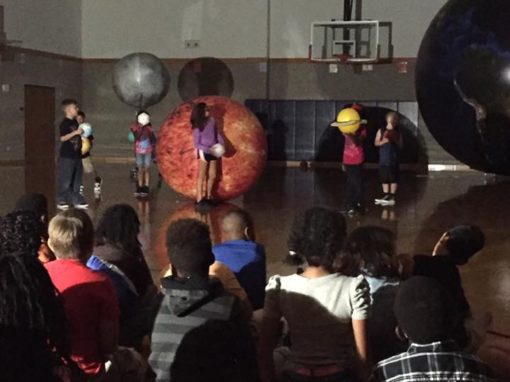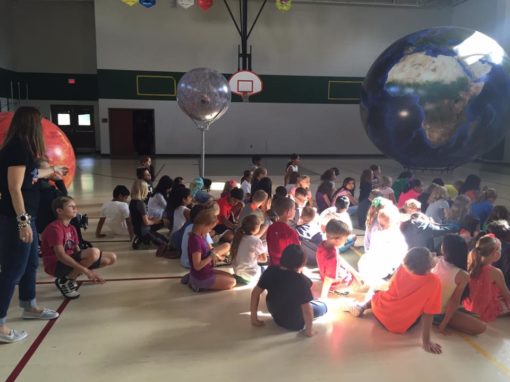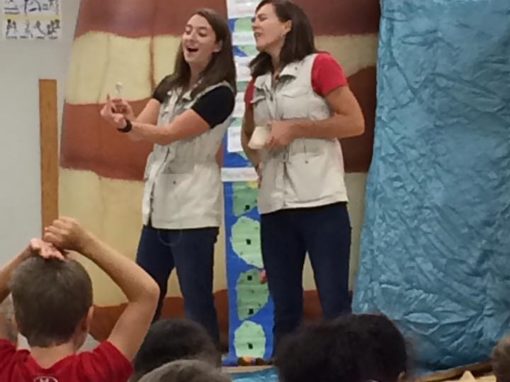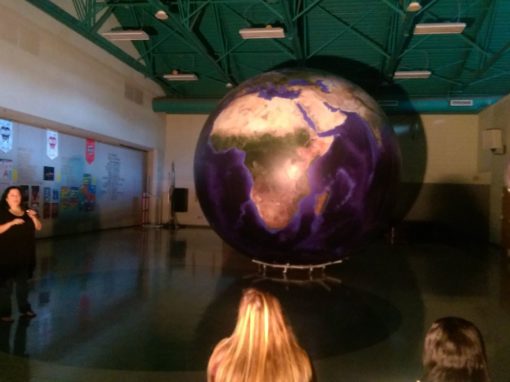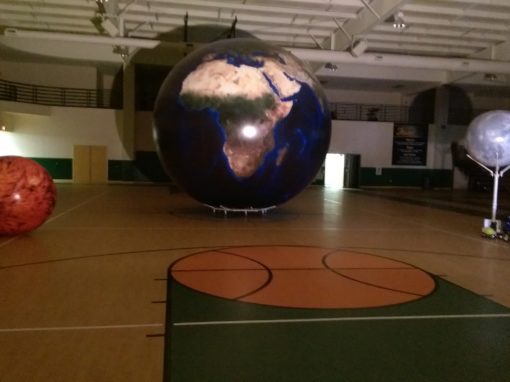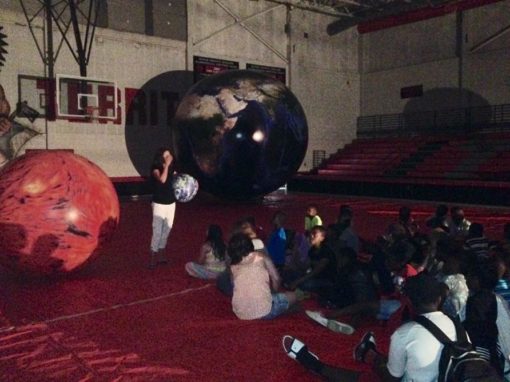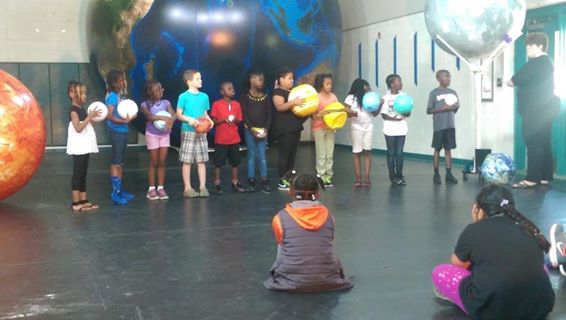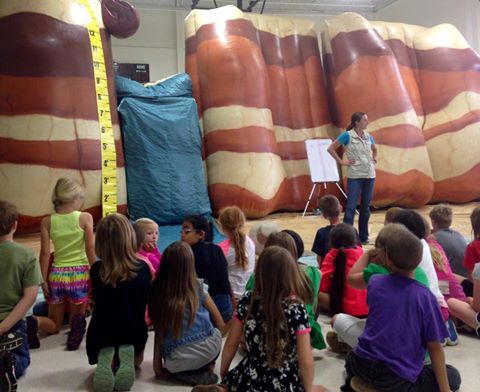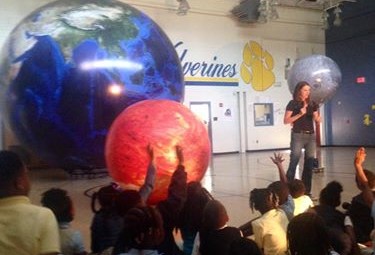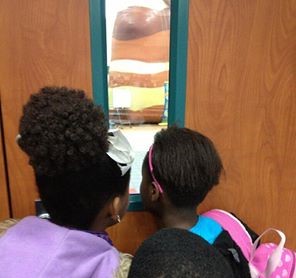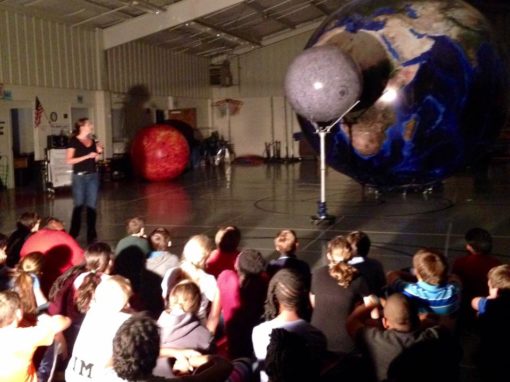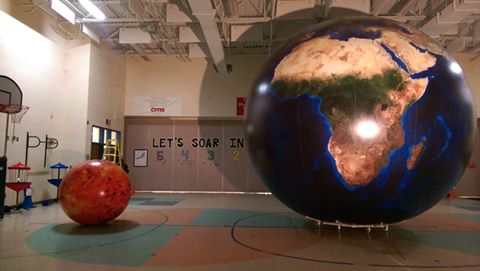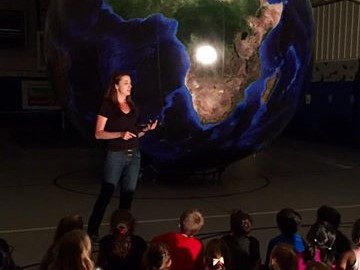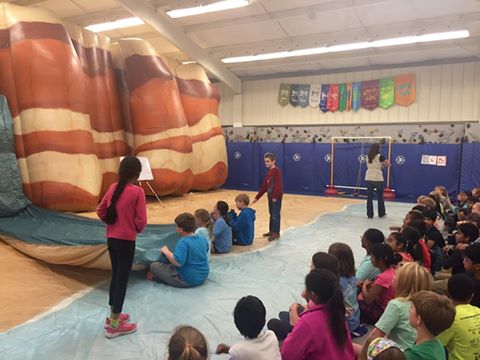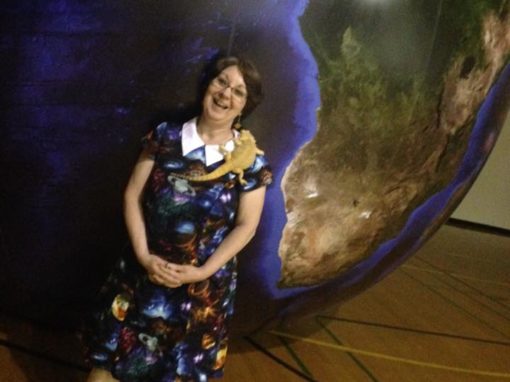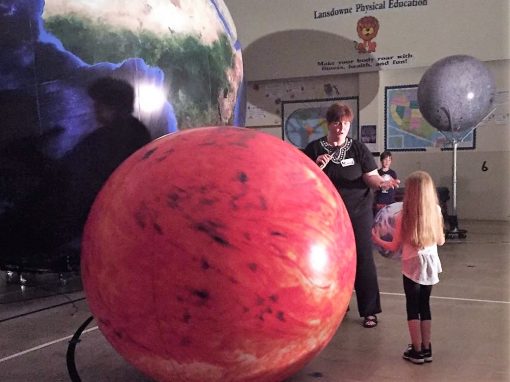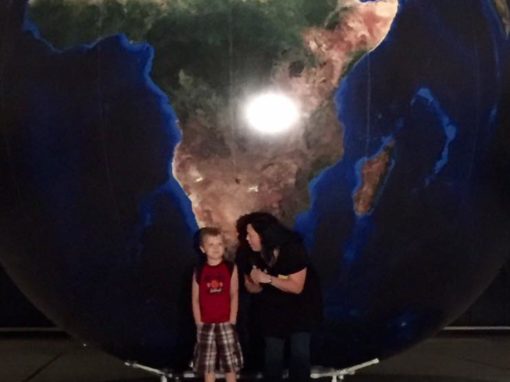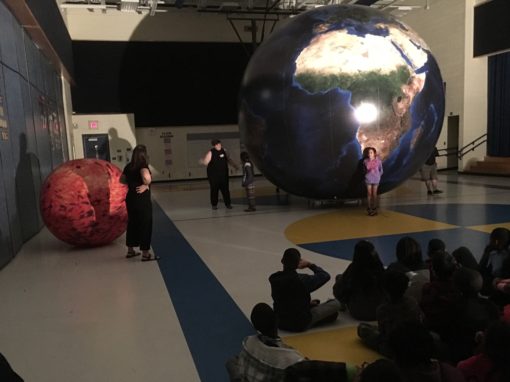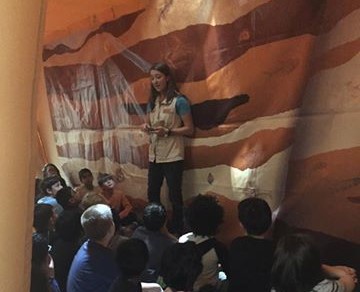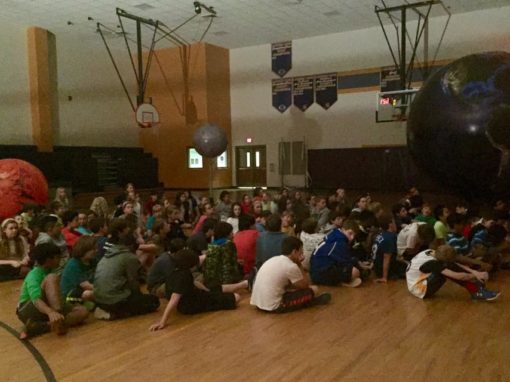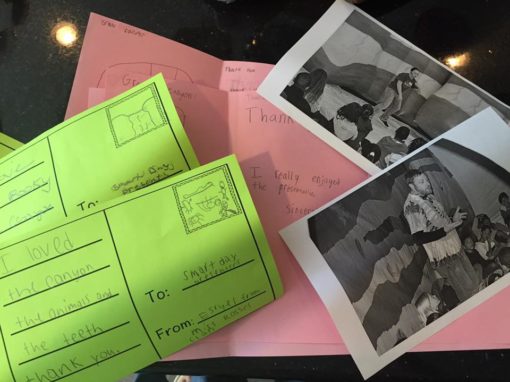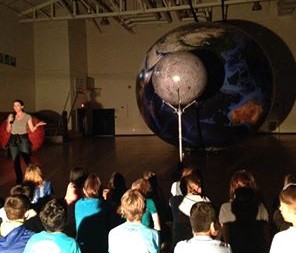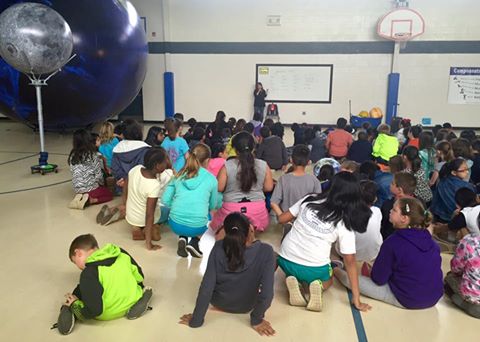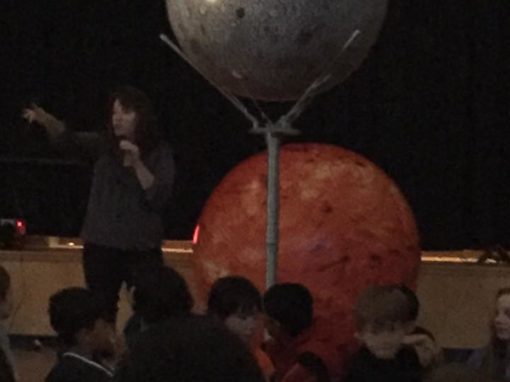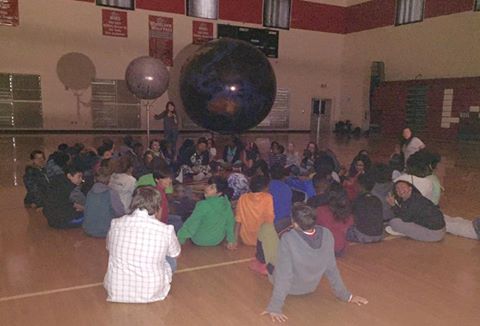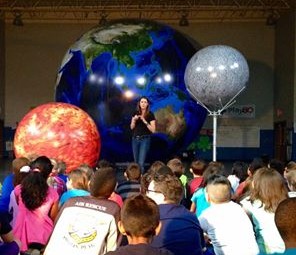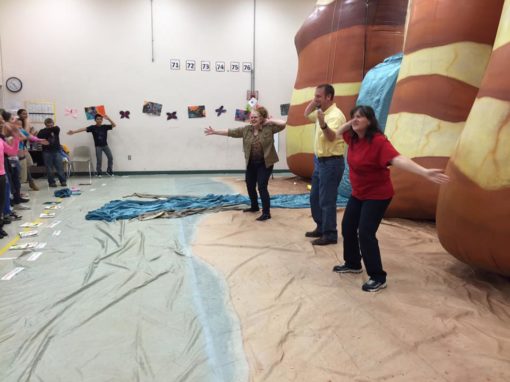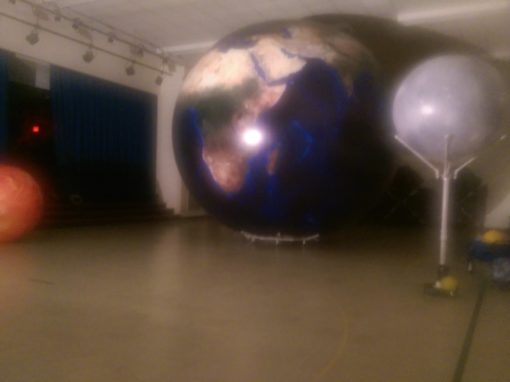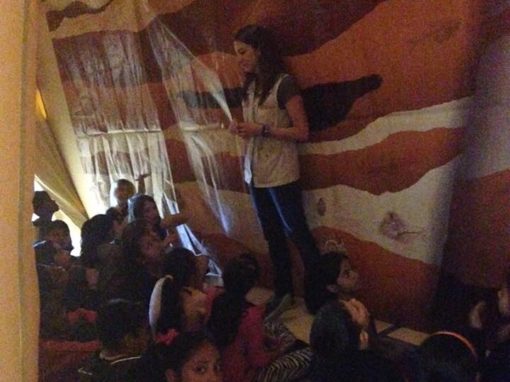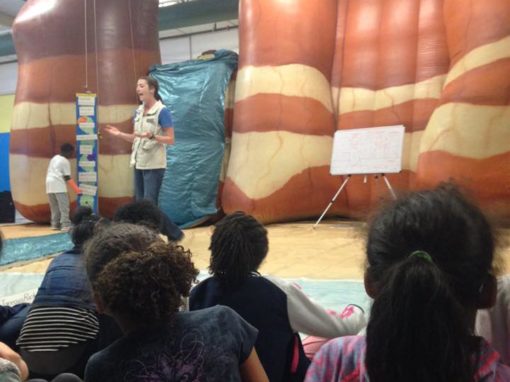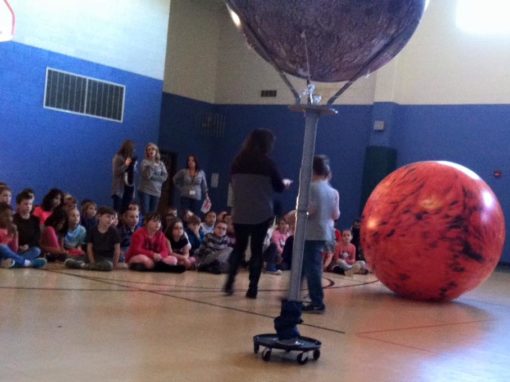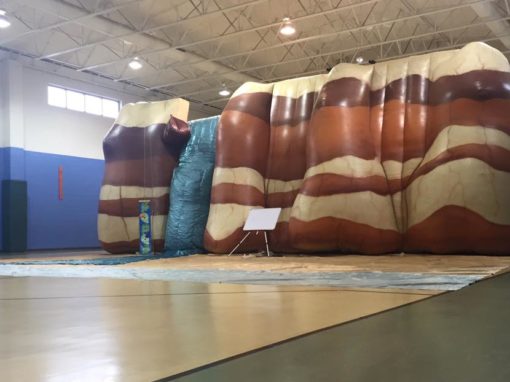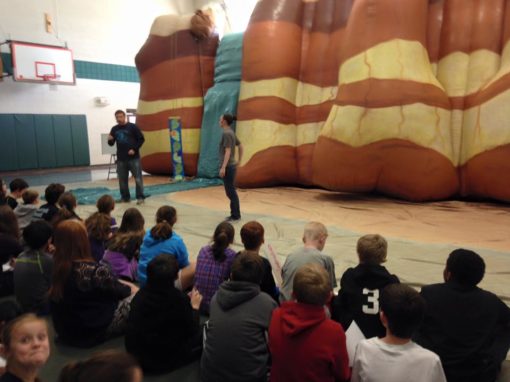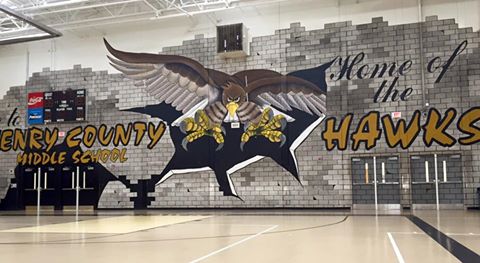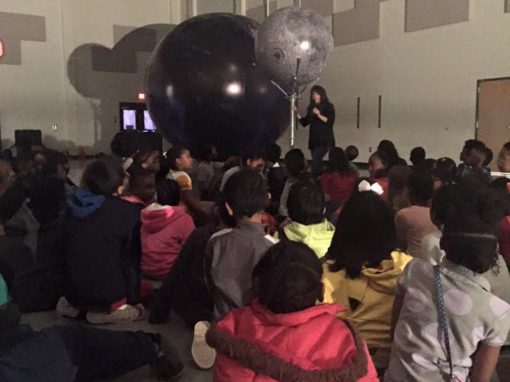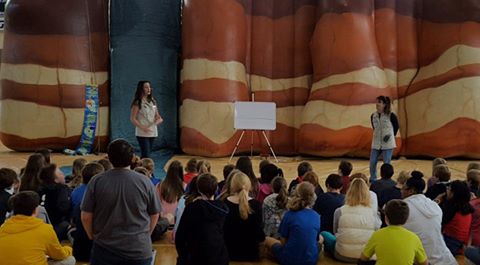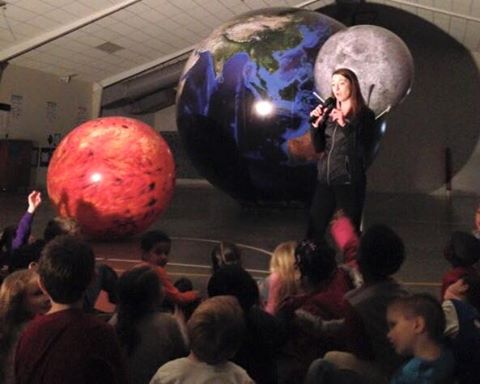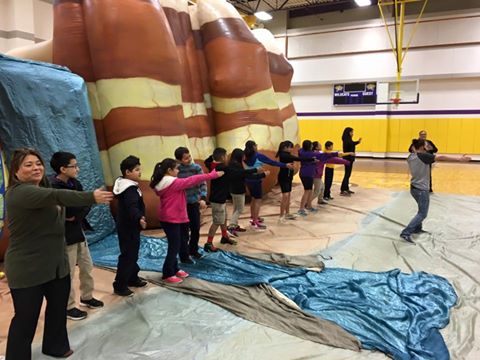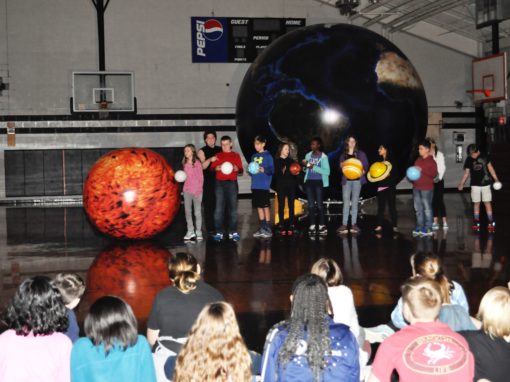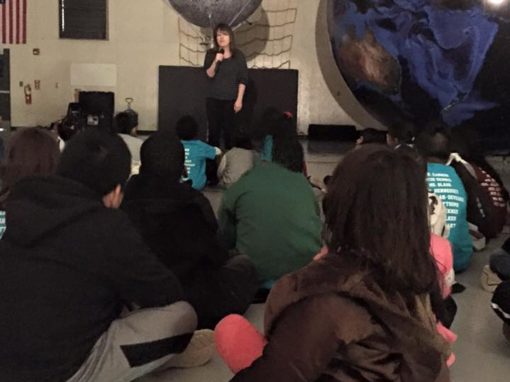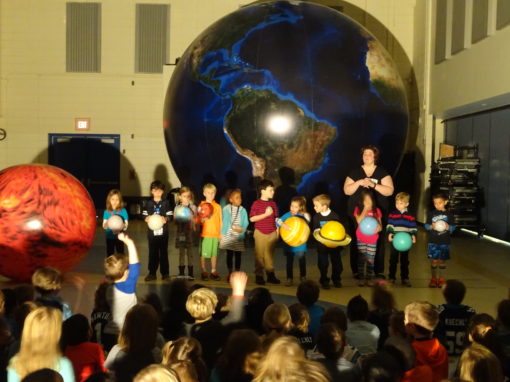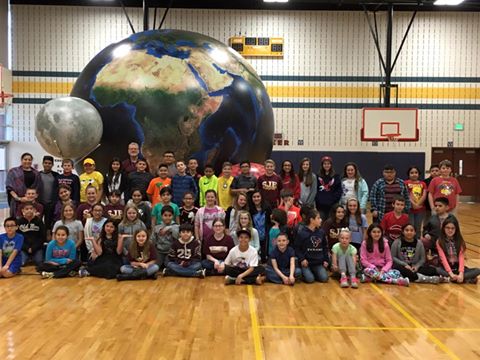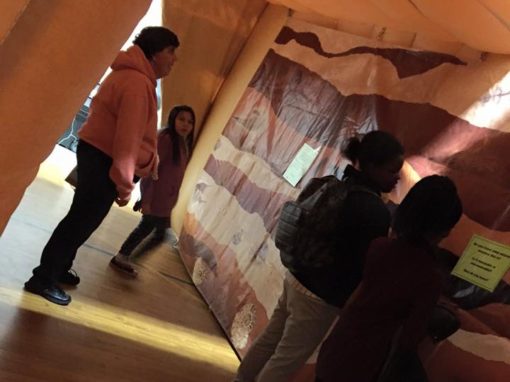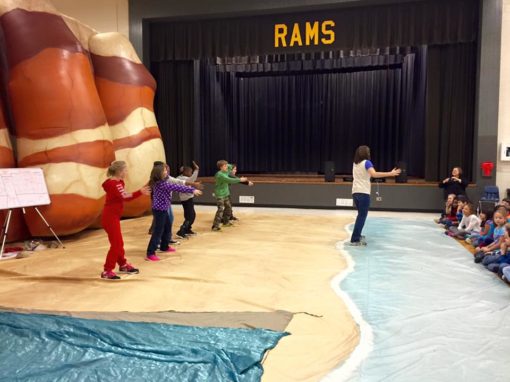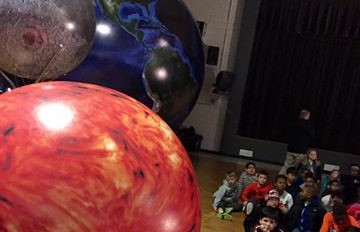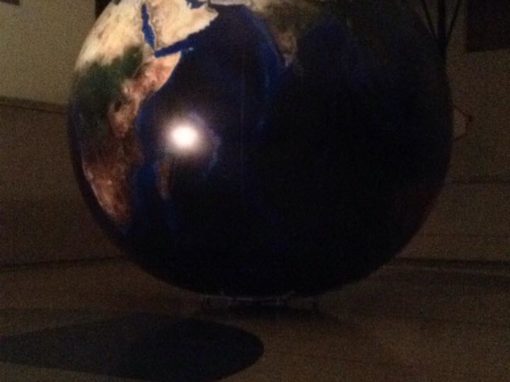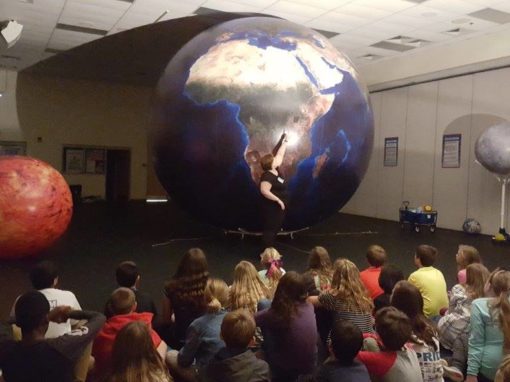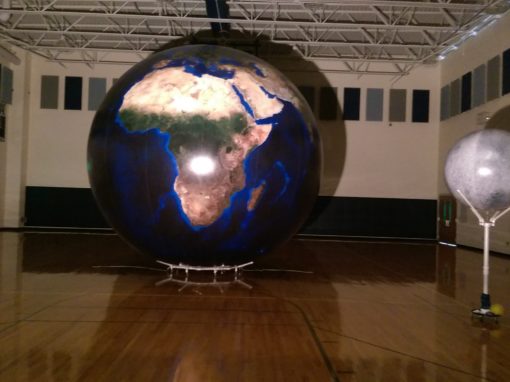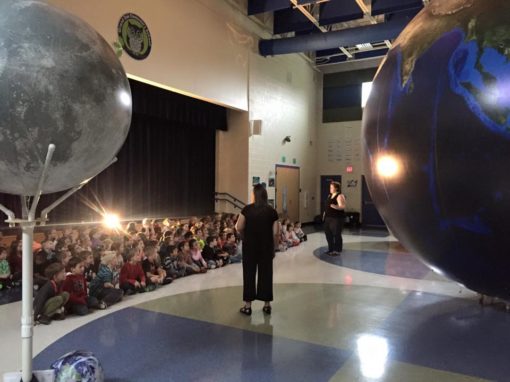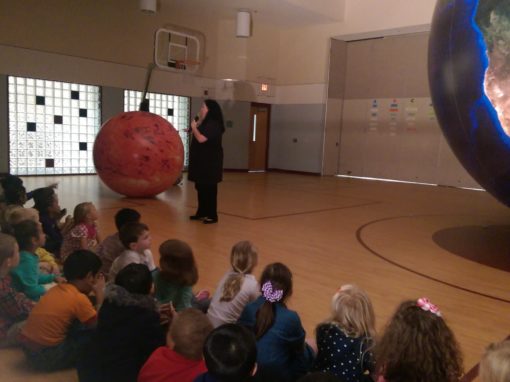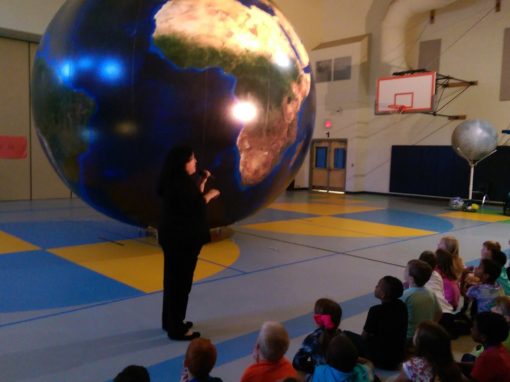 Looking for Virtual Options? Click here!
The Big Canyon Balloon and Orbit Earth Expo are excited to be back in schools for the 2021-2022 school year, but our virtual options of either program are still available at the per class price point if this better meets your needs! We can't wait to hear from you!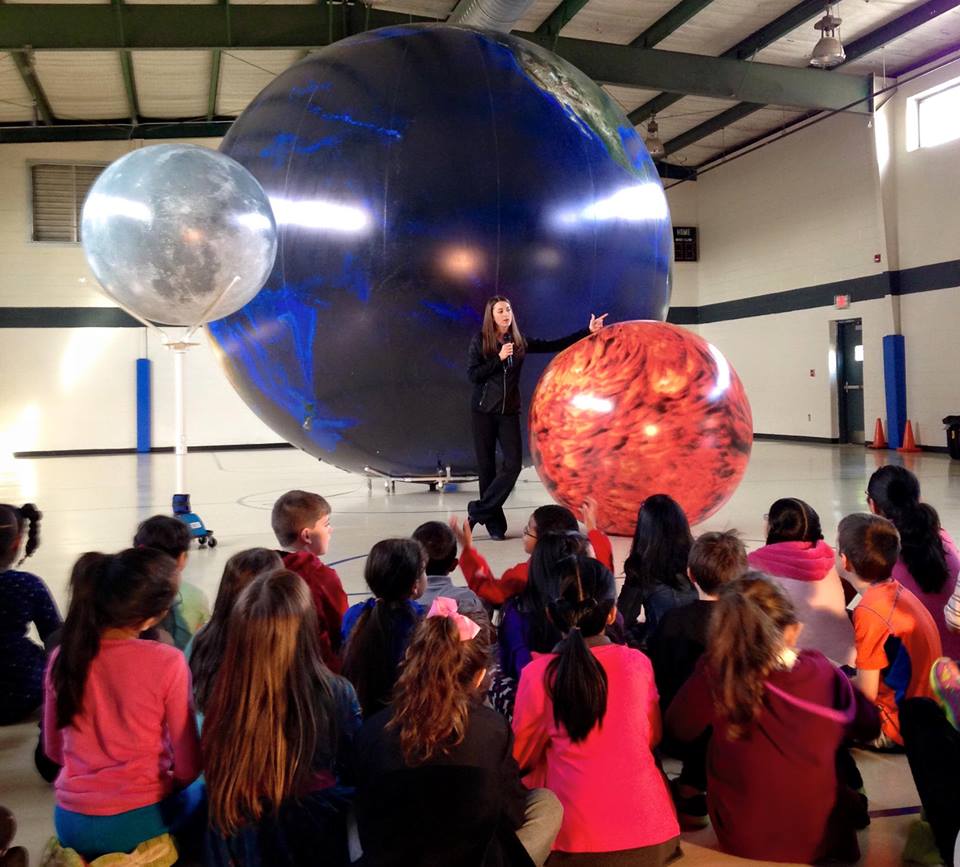 Students journey to space to create cycles, systems and relationships between the earth, moon and sun using our huge inflatable Earth and scale-sized moon. Experience eclipses, seasons, phases of the moon, creation of winds, day/night cycles, rotation vs revolution, comparing the physical characteristics of the earth, moon and sun, gravity, order of the planets and more!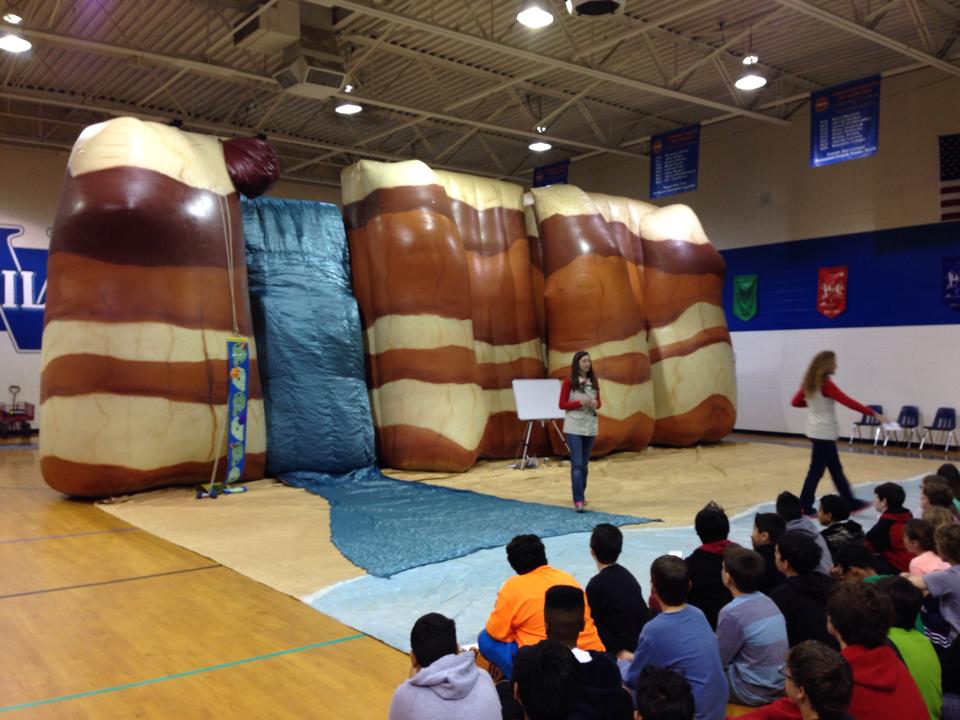 Students encounter the world of weathering, erosion and deposition as they participate to create landforms such as a delta and a barrier island with our 15′ tall inflatable canyon model! Investigate topics which include constructive vs destructive forces, potential vs kinetic energy, renewable vs non-renewable resources and rocks vs minerals.