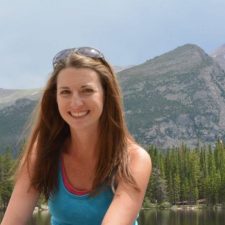 Ginny Rushing
Owner & GA Lead Teacher
Ginny was born in North Carolina and raised in Kentucky and Ohio, before returning to North Carolina to attend high school and college. After earning bachelor's degrees in elementary education and psychology from Meredith College, Ginny taught elementary school in North Carolina and Texas. Ginny ultimately landed in Georgia and began SparkPoint Innovations, the company which brings the Big Canyon Balloon and Orbit Earth Expo in-school science programs to schools in Georgia, North Carolina, South Carolina, Texas, and Minnesota. Ginny is married and lives in Alpharetta, Georgia with her two sons, two stepsons, and two dogs. In her free time, she enjoys being outdoors, reading, and eating copious amounts of cheese.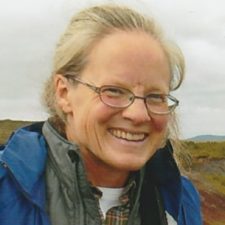 Deb Kure
TX Marketing & Lead Teacher: Big Canyon Balloon & Orbit Earth Expo
Studying Geology at the University of Rochester sparked Deb's love of learning and teaching through field trips and outreach programs! She has since led science programs in urban, rural, and wilderness settings, in a wide range of ecosystems! Deb directs the Nature Program at Camp Pemigewassett in New Hampshire in the summer, and is excited to engage student groups with Rocky & Orb in Texas during the school year.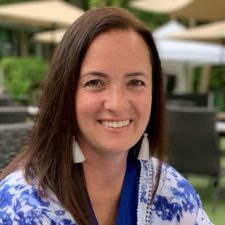 Carrie Pierson
GA Lead Teacher: Orbit Earth Expo
Carrie was born in Burlington, Vermont, raised in Buffalo, NY, and attended college at the University of Dayton in Ohio. She graduated with a dual degree in Special Education and Elementary Education and has ten years of teaching experience in classrooms across the country in California, Colorado, Missouri and Georgia. She has taught a wide variety of ages ranging from the pre-school to high-school level. Carrie currently lives in Johns Creek, GA with her husband, two boys and their dog, Findley.  She enjoys spending time on the lake, traveling with her family, discovering new restaurants and listening to live music.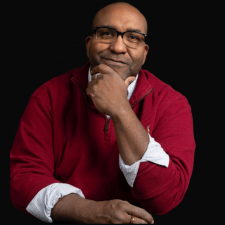 Rudy Ford
MN & WI Lead Teacher: Orbit Earth Expo
Originally from Brooklyn, New York, Rudy Ford has lived all around the country and currently resides in St. Paul, Minnesota. After earning his BS in Psychology at Williams College, Rudy taught full time for 13 years before moving into school leadership and spending 15 years as a middle school principal. He's excited to continue his journey as an educational consultant and a member of the SparkPoint Innovations team. In his spare time, Rudy enjoys biking, kayaking, watching baseball, and caring for his dog and four cats.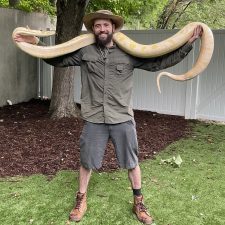 Matthew Deshong
GA Lead Teacher: Big Canyon Balloon
Matthew Deshong is a passionate scientist, teacher, artist, and entertainer. He received his Bachelor of Science at the University of California, San Diego and his Master of Arts in Teaching at Georgia State University. Matthew has vast experience educating and entertaining children of different backgrounds in classrooms, households, auditoriums, and festivals. In his spare time, Matthew likes to spend time outdoors, engaging in artistic pursuits, and relaxing with his two cats, two tortoises, four lizards, and three pythons.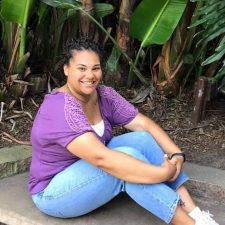 Kourtney Clopton
NC & SC Lead Teacher: Orbit Earth Expo
Kourtney Clopton is originally from Germany, but lived in Texas most of her life. She is a proud Ohio State University and Texas State University alumni with 14 years of experience in education. When she is not teaching tomorrow's leaders, she is spending time with her partner and their amazing son, traveling with friends, and enjoying live music at concerts.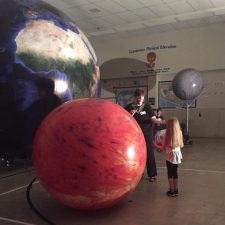 Tracy Custer
Marketing Director
Tracy is a lifelong resident of North Carolina, though she loves to travel. She was a NC Teaching Fellow at Elon College and earned her M-LIS degree from UNC-Greensboro. She has been a classroom teacher, school librarian, and technology guru over the course of her twenty plus years in public education. She was the Orbit Earth Expo lead teacher for the Carolinas from 2015-2019 and is passionate about making earth science accessible for K-8 students. She is married and has two children in their early twenties. When she is not working, she loves to read, play the Sims, and spend time with her family, which includes four cats and a bearded dragon.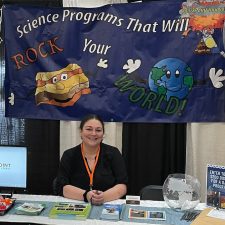 Casie Longoria
TX Marketing/Bookings
Casie was born and raised in San Antonio, TX. She has a BS in Psychology from Texas A&M University – San Antonio and is actively pursuing her M. Ed. at Texas A&M University. She has experience teaching science to grades K-12 and beyond and was a STEM programs coordinator and instructor for five years before coming to SparkPoint. Casie particularly enjoys earth science, and loves to go on hikes where she can hunt for fossils to add to her collection. She currently enjoys the country life south of San Antonio with her husband, three children, and an assortment of chickens and barn cats.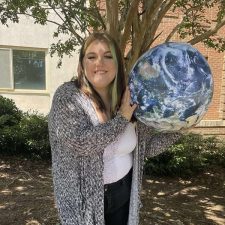 Maura Custer
Social Media Intern
Maura is a senior at the University of North Carolina at Greensboro. She studies Recreation & Parks Management with a Human Development & Family Studies minor. Maura is a lifetime member of Girl Scouts of the USA and participated from Kindergarten to grade 12. Since 2021, she has been working at the Girl Scout camp she grew up attending, first as a resident camp counselor and most recently as the Day Camp Director. She enjoys camping, kayaking, archery, painting, reading, and video gaming.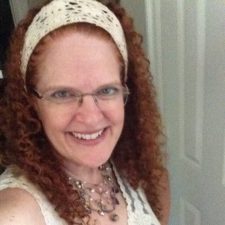 Laurie Henry
Creator: Big Canyon Balloon & Orbit Earth Expo
Laurie Henry is a 20+ year teaching veteran, having taught preschool through high school science, as well as spending time as a district elementary science coordinator. Laurie was named District Teacher of the Year in 2006 for McKinney ISD, and received awards including radio station KLAK Teacher of the Month and MetLife Technology Teacher of the Month. In 2008, Laurie formed Trinity Science Solutions LLC utilizing her patented and unique inflated teaching models. The Big Canyon Balloon, a 15ft tall, 40ft wide inflated canyon model has wowed students to new levels of understanding of earth science while Orbit Earth Expo, her space science program, highlights a 16ft realistic globe and 4ft moon to recreate the relationships between the earth, moon, and sun. With her kid speak program curriculum, Laurie impacts students across Texas in a way that makes these difficult concepts come to life, leaving a lasting, score raising impression. Laurie also spends time leading professional development, creating challenging science games, and other science related pursuits. She is a wife to Joe, a mother to Cory and Cody, a watercolor and alcohol ink artist, and a student of nature.