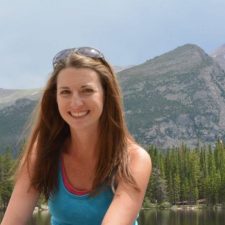 Ginny Rushing
Owner & Georgia Lead Teacher
Ginny was born in North Carolina and raised in Kentucky and Ohio, before returning to North Carolina to attend high school and college. After earning bachelor's degrees in elementary education and psychology from Meredith College, Ginny taught elementary school in North Carolina and Texas. Ginny ultimately landed in Georgia and began SparkPoint Innovations, the company which brings the Big Canyon Balloon and Orbit Earth Expo in-school science programs to schools in Georgia, North Carolina, South Carolina, Texas, Ohio, Kentucky, and Minnesota. Ginny is married and lives in Alpharetta, Georgia with her two sons, two stepsons, and two dogs. In her free time, she enjoys being outdoors, hiking, and reading.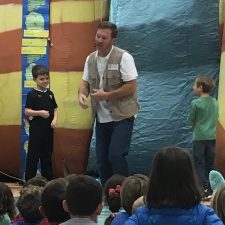 Nick Deiley
TX Marketing & Lead Teacher: Big Canyon Balloon
Nick was born and raised in San Antonio. He graduated from Smithson Valley High School and then attended Southwest Texas State University in San Marcos. Nick graduated with a bachelor's degree in Resource and Environmental Science. He then taught 4th-5th grade science and Texas history for 13 years in New Braunfels.
Nick still lives in New Braunfels and has been married for over 20 years to his college sweetheart, who is the best mother and kindergarten teacher around. Nick and his wife have two sons they are very proud of who attend A&M University in College Station.
Nick loves to fish, go kayaking, bird hunt, or hang out all day on the beach with his family.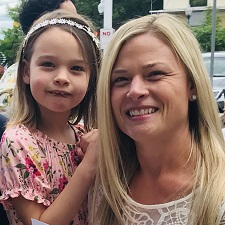 Misty Kennedy
NC & SC Regional Manager & Lead Teacher: Orbit Earth Expo
Misty was raised in Charlotte NC and attended East Carolina University where she earned her BS in Elementary Education.  After finishing her degree, she returned to Charlotte where she began her teaching career with the Charlotte-Mecklenburg School System.  During her 8-year tenure with CMS, Misty was named Teacher of the Year at Rama Road Elementary and awarded the Junior Achievement Teacher of the Year for CMS.  Misty has a passion for teaching and is excited to join the SparkPoint team and continue her career in education.  Misty resides in Charlotte with her husband and two children.  Misty is an avid runner and enjoys snow skiing, the arts, and the Carolina Panthers.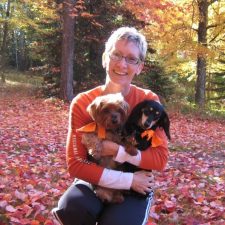 Bonnie Mueller
MN & WI Regional Manager & Lead Teacher: Orbit Earth Expo
Bonnie has over 22 years of teaching experience, 18 of them at Richfield High School near Minneapolis, MN. During those years, she has had adventures as a dean of students, an A.V.I.D. advisor, an English teacher, and a yearbook advisor—all while being a lifelong learner. She earned her Ph.D. in Education from Capella University and now takes just about any class that comes her way. She was born in Wisconsin and now lives in Minnesota. Her in-laws live in France, so every so often she spends a few weeks admiring the universe from the coast of the Mediterranean Sea. Bonnie thinks so highly of the moon, stars, and planets, that she aligns her gardening, haircuts, dinner parties, and travel with the moon's phase and sign. She can't wait to introduce you to Orb!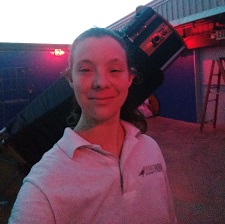 Jessica Wigley
TX Marketing & Lead Teacher: Orbit Earth Expo
Jessica has lived in many different states since she grew up in a military family, finishing high school in San Antonio. She graduated from The University of Texas at Austin with a degree in Astronomy with two minors in Museum Studies and Classical Civilization. She has worked with telescopes on UT's campus in Austin and worked at McDonald Observatory in West Texas. She now works at Reimers Observatory in Dripping Springs (that's their 25″ telescope in her photo) weekend nights with a focus on informal science education during the week in San Antonio. She enjoys sleep, when she has the time, and doing astrophotography.
Bailey Anderson
Georgia Lead Teacher: Big Canyon Balloon
Bailey was born in Wisconsin and lived in many places growing up including Connecticut, Singapore and Minnesota. She attended Clemson University, earning her Bachelor's degree in Early Childhood Education. She began her teaching career in Alpharetta, Georgia. She continued moving around in her adult life and lived in Virginia Beach, Savannah and back to Minnesota before returning to Georgia. 
Bailey currently lives in Cumming with her husband, three sons and two dogs. 
When she isn't teaching, you can find her whipping something up in the kitchen, cheering on her boys at their sporting events or curling up with a cup of coffee catching up on the latest episode of This Is Us. 
Stephanie Mathewson
Georgia Lead Teacher: Orbit Earth Expo
Stephanie was born and raised in Upstate New York.  She attended State University of New York College at Oneonta, where she received her BA in Elementary Education.  Stephanie went on to earn her MS in Special Education from The College of Saint Rose.  She began her teaching career in Liverpool, NY and taught for 10 years at the elementary level.  Stephanie relocated this past year to Georgia with her husband of 14 years and their two school-age daughters.   She loves all that the south has to offer, especially the sunny weather and lack of snow!  Stephanie is excited to join the SparkPoint team, which allows her to continue to pursue her passion for education.
Amy Cooley
Georgia Support Teacher: Orbit Earth Expo & Big Canyon Balloon
Amy was born in Tennessee, spent most her youth in Alabama, and then graduated high school in Texas.  She graduated from the University of Oklahoma. She began her teaching career with Sylvan Learning Centers working with students ages 6 to 18 on math and reading. Wanting to be in the classroom, she then taught middle school math in Texas and Maryland. She also taught college math in North Carolina. Amy has been teaching for SparkPoint for several years. She now lives in Cumming, GA with her husband and three children. In her free time, she enjoys watching her kids in their activities, college football, movies, and antagonizing her cat, Mavis, with a laser pointer.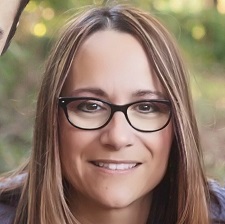 Gabrielle Mills
Georgia Support Teacher: Orbit Earth Expo
Gabrielle was born and raised in California. She graduated from California State University, Sacramento with a BA in Liberal Studies and a minor in Art.  After getting married, she moved to Kansas City, Missouri where she earned a BA in Elementary Education from the University of Missouri, Kansas City.  Her husband's job brought them to Texas in 1998, where she taught First Grade for the Lewisville Independent School District.  She was the math advocate for her school, as well as the Science trainer for her school when they adopted new textbooks.  After having two children, she decided to become a stay-at-home mom. 
Gabrielle currently lives in Johns Creek, Georgia with her husband, two children and three dogs.  She enjoys playing tennis, watching old movies, painting, and playing more tennis.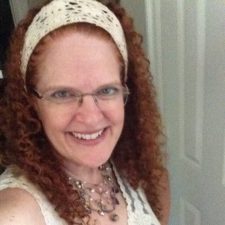 Laurie Henry
Creator: Big Canyon Balloon & Orbit Earth Expo
Laurie Henry is a 20+ year teaching veteran, having taught preschool through high school science, as well as spending time as a district elementary science coordinator. Laurie was named District Teacher of the Year in 2006 for McKinney ISD, and received awards including radio station KLAK Teacher of the Month and MetLife Technology Teacher of the Month. In 2008, Laurie formed Trinity Science Solutions LLC utilizing her patented and unique inflated teaching models. The Big Canyon Balloon, a 15ft tall, 40ft wide inflated canyon model has wowed students to new levels of understanding of earth science while Orbit Earth Expo, her space science program, highlights a 16ft realistic globe and 4ft moon to recreate the relationships between the earth, moon, and sun. With her kid speak program curriculum, Laurie impacts students across Texas in a way that makes these difficult concepts come to life, leaving a lasting, score raising impression. Laurie also spends time leading professional development, creating challenging science games, and other science related pursuits. She is a wife to Joe, a mother to Cory and Cody, a watercolor and alcohol ink artist, and a student of nature.
Katie Ezell
SparkPoint Marketing Support
Katie was born and raised in North Carolina. She graduated from Appalachian State University with a bachelor's degree in Geography.  After working in Geographic Information Systems, Engineering, and Cadastral Mapping fields for 13 years, she now lives in Conover, NC with her husband and son. Katie loves football, hiking, and taking her son on fun adventures.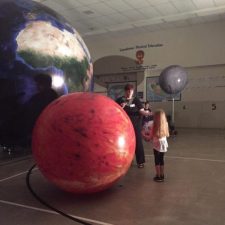 Tracy Custer
Training & Technical Support
Tracy is a lifelong resident of North Carolina, growing up in and around Winston-Salem. Upon her graduation from North Forsyth High School, she was awarded the NC Teaching Fellows scholarship. She attended Elon College, earning her Bachelor's degree in Elementary Education. She earned her Master's degree in Library & Information Science from UNC-Greensboro. Tracy is married and has two children, three cats, one dog, and one bearded dragon.