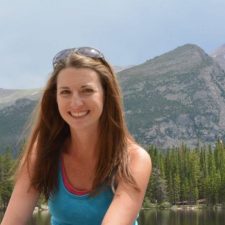 Ginny Rushing
Owner & Georgia Lead Teacher
Ginny was born in North Carolina and raised in Kentucky and Ohio, before returning to North Carolina to attend high school and college. After earning bachelor's degrees in elementary education and psychology from Meredith College, Ginny taught elementary school in North Carolina and Texas. Ginny ultimately landed in Georgia and began SparkPoint Innovations, the company which brings the Big Canyon Balloon and Orbit Earth Expo in-school science programs to schools in Georgia, North Carolina, South Carolina, Texas, and Minnesota. Ginny is married and lives in Alpharetta, Georgia with her two sons, two stepsons, and two dogs. In her free time, she enjoys being outdoors, reading, and eating copious amounts of cheese.
Deb Kure
Marketing & Lead Teacher, Texas
Studying Geology at the University of Rochester sparked Deb's love of learning and teaching through field trips and outreach programs! She has since led science programs in urban, rural, and wilderness settings, in a wide range of ecosystems! Deb directs the Nature Program at Camp Pemigewassett in New Hampshire in the summer, and is excited to engage student groups with Rocky in Texas during the school year
Kerri Miner
NC & SC Regional Manager & Lead Teacher: Orbit Earth Expo
After earning her Bachelor of Arts Degree in Early Childhood Education from Brenau Women's College in Gainesville, GA, Kerri Miner and her family moved to Concord, North Carolina where she taught in public and private Christian schools for many years in grades Pre-K through 5.  Her love for teaching young children led to her eventual career as a Preschool Director and kindergarten teacher. Kerri is excited about new teaching opportunities with Sparkpoint Innovations in North and South Carolinas. In her spare time, Kerri enjoys reading, music, buying and selling antiques, and spending time with her husband, four children, and three dogs.
Rudy Ford
MN & WI Regional Manager & Lead Teacher: Orbit Earth Expo
Coming soon!
Originally from Brooklyn, New York, Rudy Ford has lived all around the country and currently resides in St. Paul, Minnesota. After earning his BS in Psychology at Williams College, Rudy taught full time for 13 years before moving into school leadership and spending 15 years as a middle school principal. He's excited to continue his journey as an educational consultant and a member of the SparkPoint Innovations team. In his spare time, Rudy enjoys biking, kayaking, watching baseball, and caring for his dog and four cats.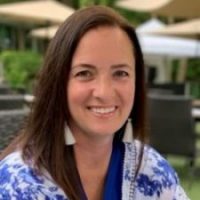 Carrie Pierson
Georgia Support Teacher: Orbit Earth Expo & Big Canyon Balloon
Carrie was born in Burlington, Vermont, raised in Buffalo, NY, and attended college at the University of Dayton in Ohio. She graduated with a dual degree in Special Education and Elementary Education and has ten years of teaching experience in classrooms across the country in California, Colorado, Missouri and Georgia. She has taught a wide variety of ages ranging from the pre-school to high-school level. Carrie currently lives in Johns Creek, GA with her husband, two boys and their dog, Findley.  She enjoys spending time on the lake, traveling with her family, discovering new restaurants and listening to live music.
Stephanie Mathewson
Georgia Lead Teacher: Orbit Earth Expo
Stephanie was born and raised in Upstate New York.  She attended State University of New York College at Oneonta, where she received her BA in Elementary Education.  Stephanie went on to earn her MS in Special Education from The College of Saint Rose.  She began her teaching career in Liverpool, NY and taught for 10 years at the elementary level.  Stephanie relocated this past year to Georgia with her husband of 14 years and their two school-age daughters.   She loves all that the south has to offer, especially the sunny weather and lack of snow!  Stephanie is excited to join the SparkPoint team, which allows her to continue to pursue her passion for education.
Amy Cooley
Georgia Support Teacher: Orbit Earth Expo & Big Canyon Balloon
Amy was born in Tennessee, spent most her youth in Alabama, and then graduated high school in Texas.  She graduated from the University of Oklahoma. She began her teaching career with Sylvan Learning Centers working with students ages 6 to 18 on math and reading. Wanting to be in the classroom, she then taught middle school math in Texas and Maryland. She also taught college math in North Carolina. Amy has been teaching for SparkPoint for several years. She now lives in Cumming, GA with her husband and three children. In her free time, she enjoys watching her kids in their activities, college football, movies, and antagonizing her cat, Mavis, with a laser pointer.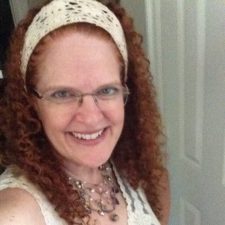 Laurie Henry
Creator: Big Canyon Balloon & Orbit Earth Expo
Laurie Henry is a 20+ year teaching veteran, having taught preschool through high school science, as well as spending time as a district elementary science coordinator. Laurie was named District Teacher of the Year in 2006 for McKinney ISD, and received awards including radio station KLAK Teacher of the Month and MetLife Technology Teacher of the Month. In 2008, Laurie formed Trinity Science Solutions LLC utilizing her patented and unique inflated teaching models. The Big Canyon Balloon, a 15ft tall, 40ft wide inflated canyon model has wowed students to new levels of understanding of earth science while Orbit Earth Expo, her space science program, highlights a 16ft realistic globe and 4ft moon to recreate the relationships between the earth, moon, and sun. With her kid speak program curriculum, Laurie impacts students across Texas in a way that makes these difficult concepts come to life, leaving a lasting, score raising impression. Laurie also spends time leading professional development, creating challenging science games, and other science related pursuits. She is a wife to Joe, a mother to Cory and Cody, a watercolor and alcohol ink artist, and a student of nature.
Katie Ezell
SparkPoint Marketing Support
Katie was born and raised in North Carolina. She graduated from Appalachian State University with a bachelor's degree in Geography.  After working in Geographic Information Systems, Engineering, and Cadastral Mapping fields for 13 years, she now lives in Conover, NC with her husband and son. Katie loves football, hiking, and taking her son on fun adventures.