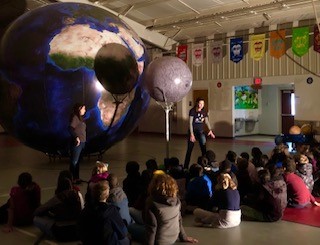 Looking for something new and different?
Spark your students' love for science! Our dynamic, interactive programs bring geology and astronomy to life.
Written and taught by certified teachers, SparkPoint programs are intended to introduce and enrich your existing science curriculum. Our models give students and teachers a common experience that is unforgettable, affordable, and valuable.
We would love to tell you more about Orbit Earth Expo. This astronomy experience is unlike anything you've seen before!