CUMMING, GEORGIA – Pinecrest Academy welcomed SparkPoint Innovations' Big Canyon Balloon geology program for a day of geology fun! The 15′ tall canyon model filled the gym! K-5 Pinecrest students joined Ginny and Bailey for grade level programs throughout the day as we solved the mysteries of the earth's slow changes over time and discovered the secrets of the fossil tunnel. 
Erosion and weathering were no problem for the Pinecrest Paladins! Students learned how the earth changes slowly over time – just like they grow! We created landforms and identified rocks, fossils, and minerals. Where would you find the oldest fossils when looking at rock layers? At the bottom, of course! Those layers were deposited there first!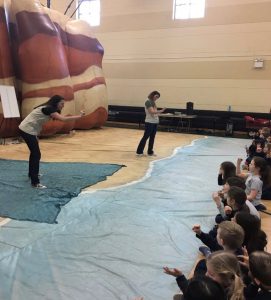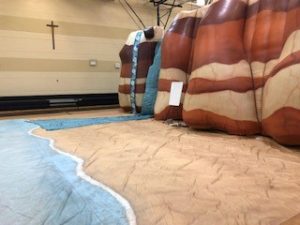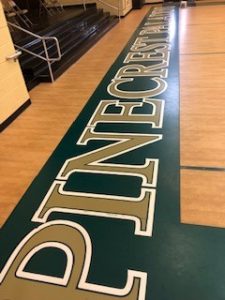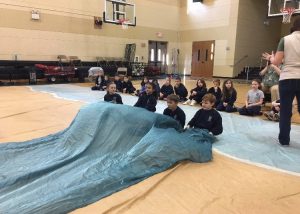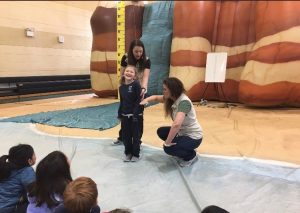 Thanks for sharing your students with us! SparkPoint Innovations had a blast with Rocky the Big Canyon Balloon at Pinecrest!