ROOPVILLE, GEORGIA –  Stephanie and Ginny spent a full day at Roopville Elementary School on Friday teaching Orbit Earth Expo to the kindergarten through 5th grades throughout the day in grade level programs.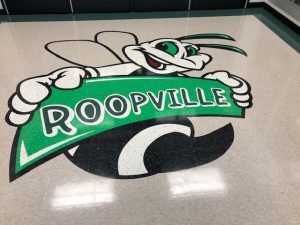 We launched into the day with the primary students, talking about our earth and moon and how the rotate and orbit! A demonstration of our solar system in action may have left a couple of our K-2 kids a little dizzy, but it's hard work to be the moon…that's a lot of orbiting around the earth!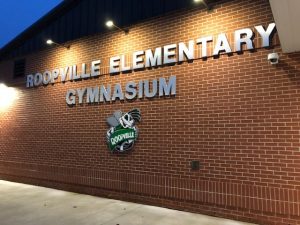 The 4th graders were on top of SparkPoint's challenging content as they are working on learning the ins and outs of space in their science classes right now! Phases of the moon? No problem! Rotation vs orbit? Piece of cake. These kids had a great time showing off their knowledge of astronomy. 
We had so much fun sharing our Orbit Earth Expo presentations with your students – they are out of this world! One of our favorite questions was "Do the planets every REALLY line up in a straight line?" Wow! We had so much time thinking about that one! And to present in that perfect new gym? What a fantastic day of science fun! Thanks for having us!