CARROLLTON, GEORGIA – Central Elementary School welcomed Rocky the Big Canyon Balloon on Friday for the 3rd and 5th grade students and boy, did we have a good time!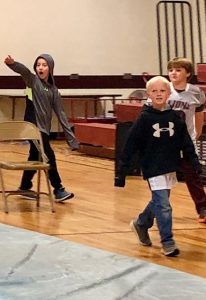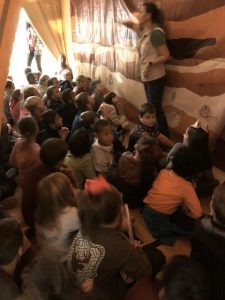 Our day started with some amazing helpers – we were so lucky to have a few boys so willing to help us set up in the gym. We so appreciate how kind and respectful they were.
3rd grade started our day with a bang – we charged through weathering and erosion with ease! Rocks and minerals were no problem for those kids.
When we got to the 5th graders, we kicked it up a notch and challenged them with destructive and constructive forces, plate tectonics, fossil fuels and barrier island formation. We had a student figure out that they had created a barrier island, which is a rare treat for us, wow! What barrier islands do you know in Georgia?
Some of our favorite responses during the day were new comparisons we hadn't heard students say before – how does our piece of quartz similar to ice? And our rough rock reminded one student of Rocky's plateau in size and flatness. Awesome observations!
It was so much fun to visit on spirit day – we loved seeing all of the Lions shirts and face paint! Thanks for having us out to your school, we had a great time!