ST. CLOUD, MINNESOTA – SparkPoint Innovations was excited to bring Orbit Earth Expo to Talahi Community School for a day of astronomy programs and a STEM Night, our favorite!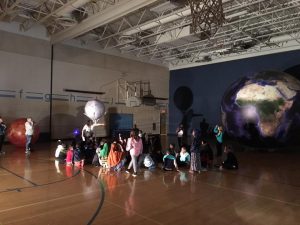 Talahi is an Ojibwa word meaning "among the oaks" and we so enjoyed spending our day with the Talahi Timberwolves!
Orb really enjoyed working with these super focused students with teachers who participated right along – astronomy is so much fun. We loved rotating and revolving, orbiting and eclipsing…and the phases of the moon? Great job, students!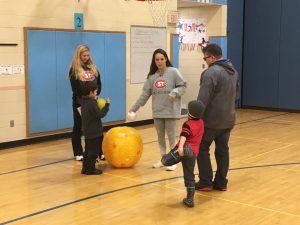 Orb was so excited to be part of the Talahi STEM night! And what a night it was: there was a fire truck, art room, origami, and robotics. Wow!
Many thanks to all the STEM night volunteers who ran stations. Some of the awesome Talahi teachers stayed to help with our stations, plus five really cool St. Cloud State students!
Thanks for a great day and STEM Night, Talahi!