SEGUIN, TEXAS – The 3rd and 4th grade students experienced SparkPoint's Big Canyon Balloon geology program today. Students were enthusiastic and excellent participants in the engaging presentation.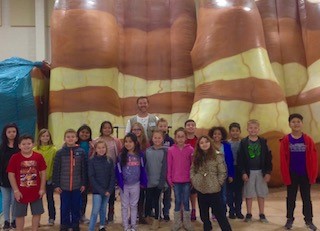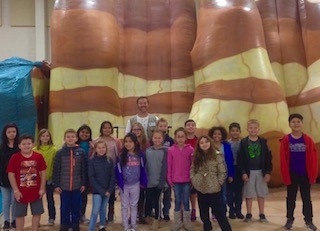 It was a super rainy day – so wet, in fact, that the 3rd graders had to board a bus to come to the program 500 feet away! We appreciate what good sports they were.
Navarro students ROCKED at the erosion dance and figured their way through the mysteries of our earth's changes – weathering, erosion, and deposition can change the earth in so many ways!
At the end of the program, the kids uncovered the secrets of our fossil tunnel – so much to learn from earth's layers! Natural resources, oil deposits, fault lines, and of course – fossils!
Thanks so much for having us out, Navarro! We hope to see you next year!